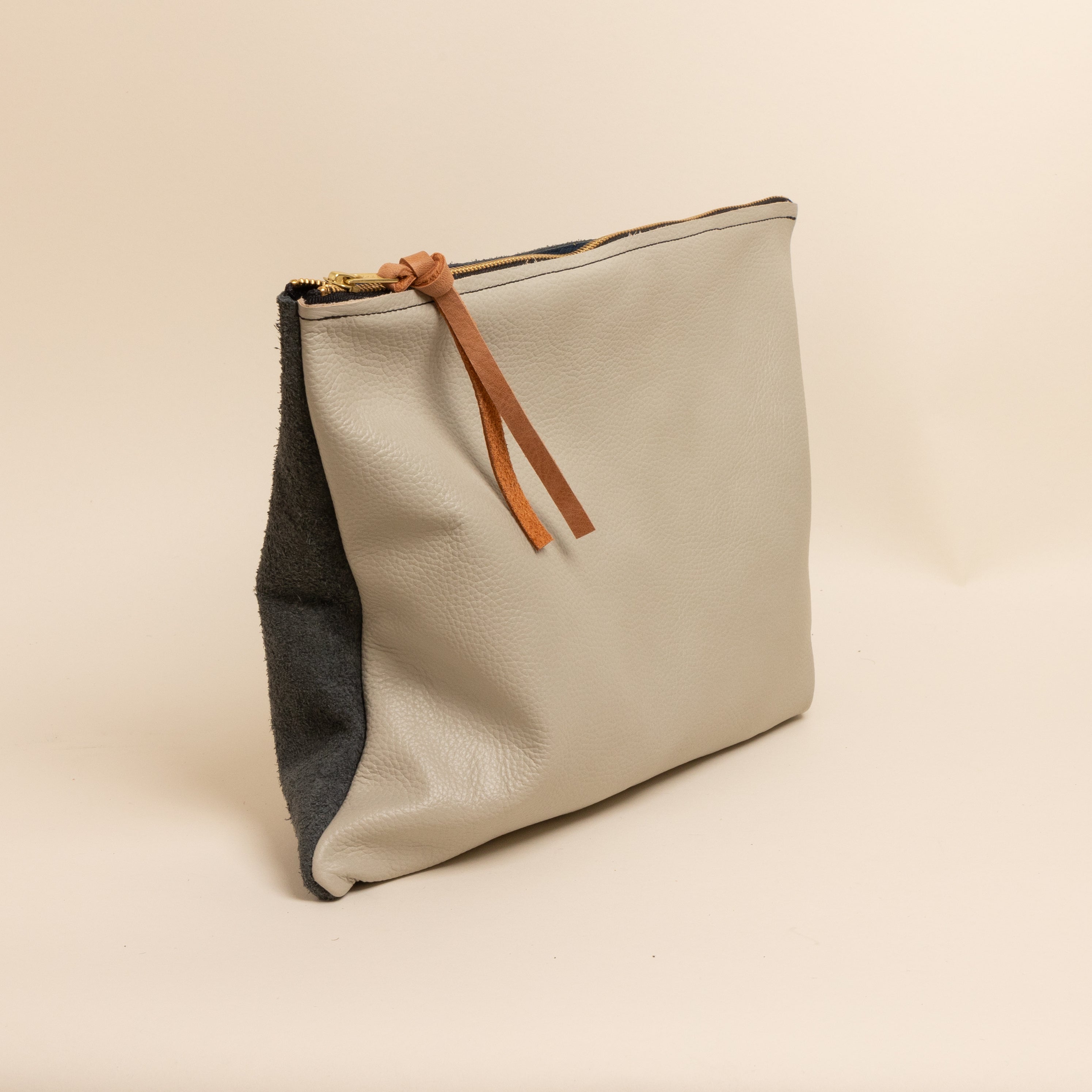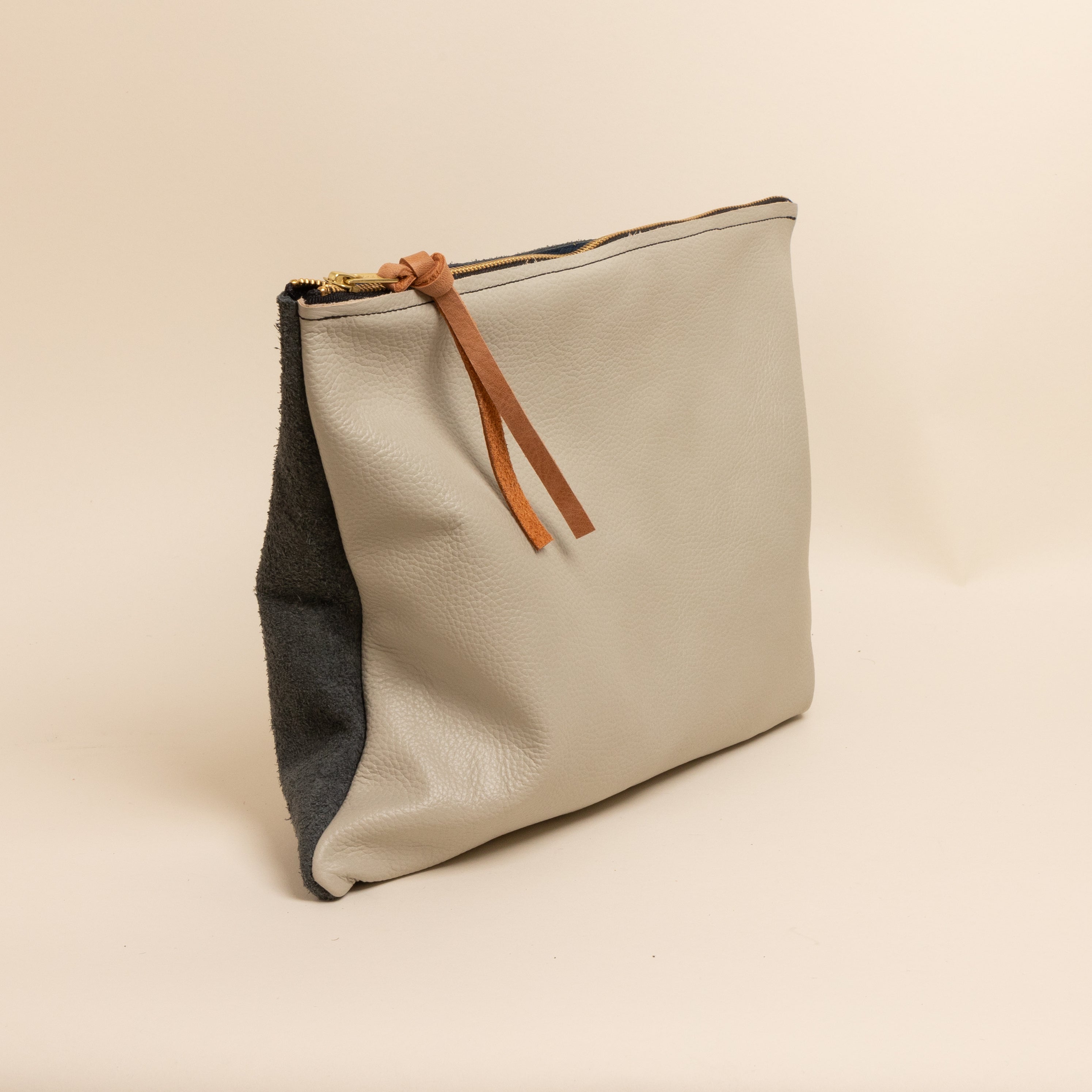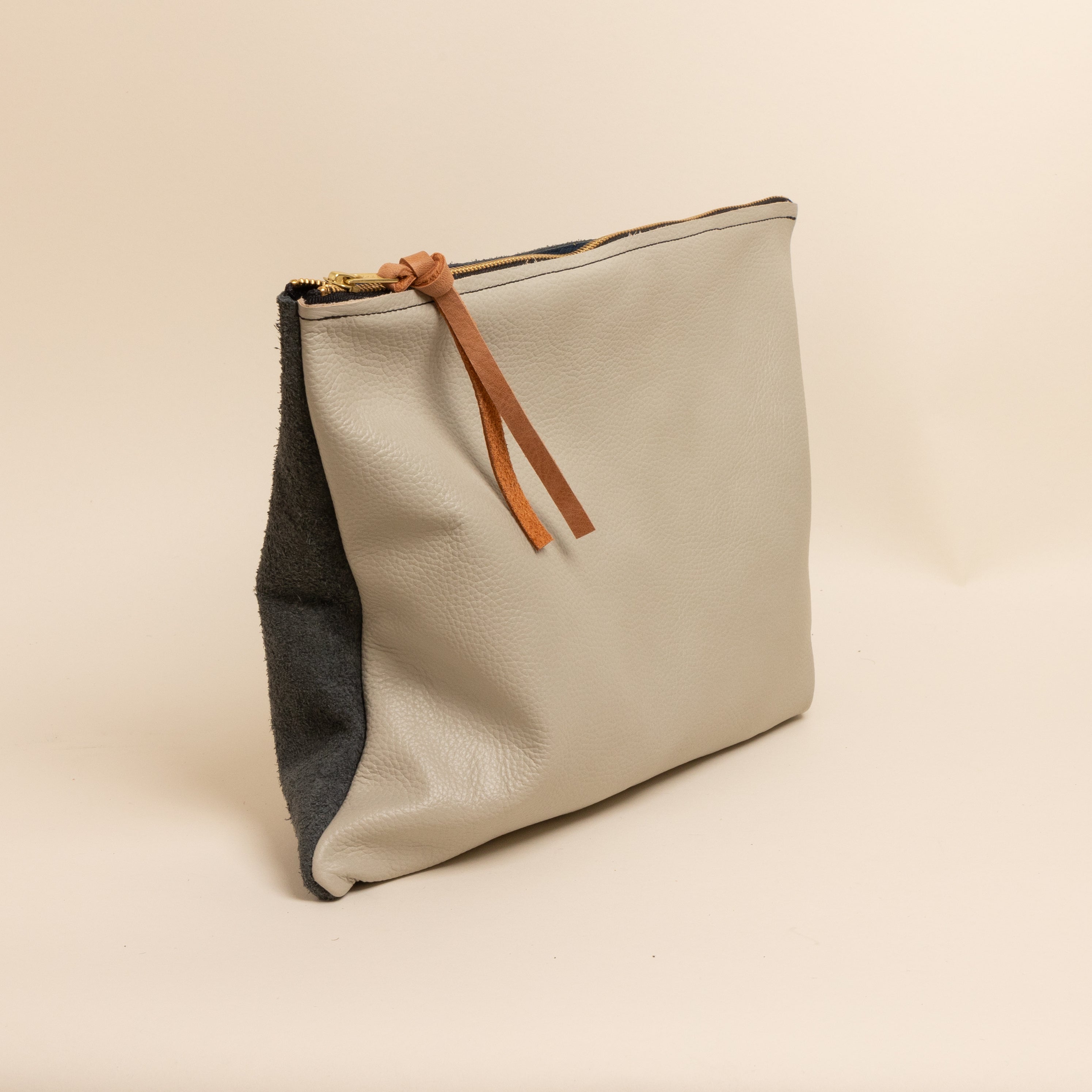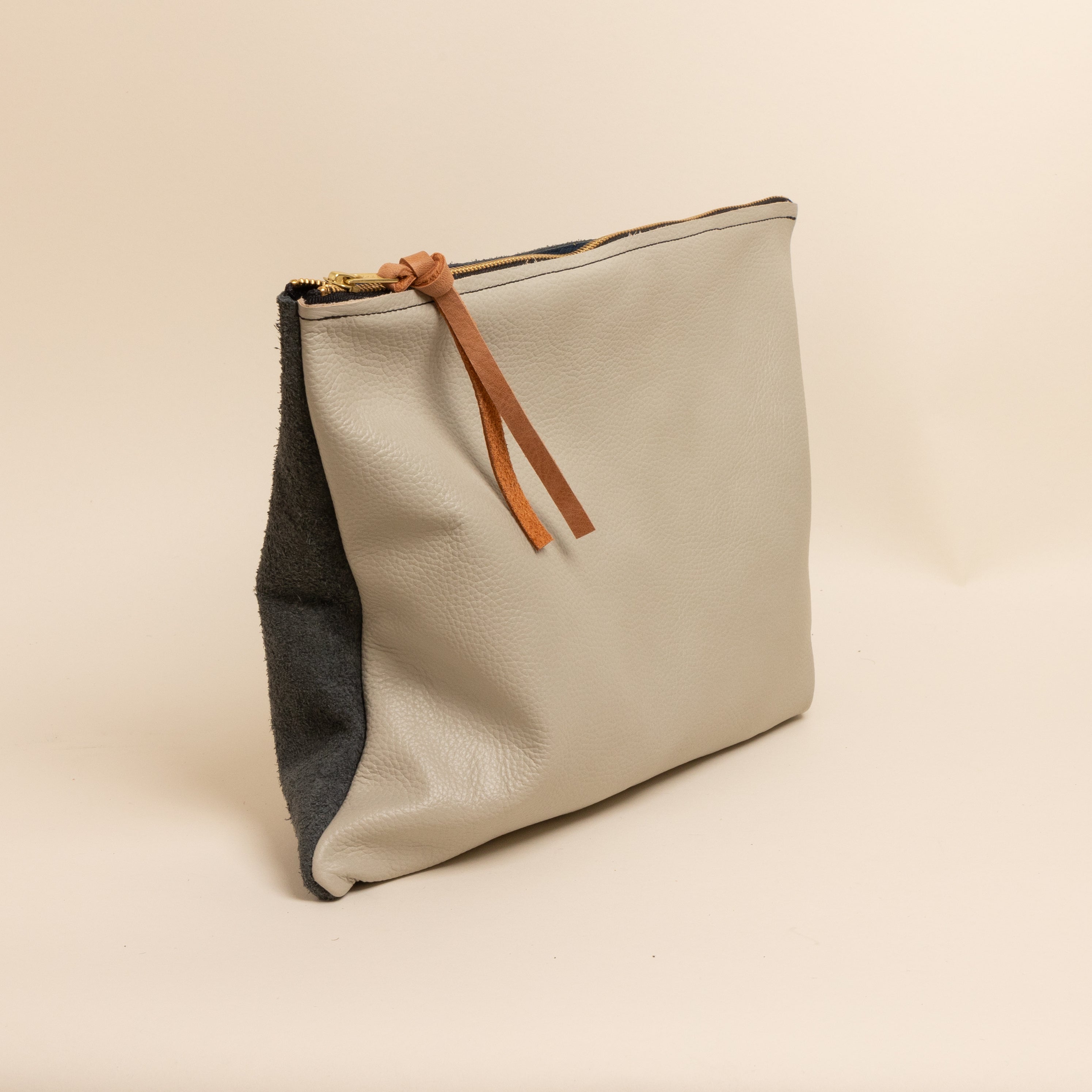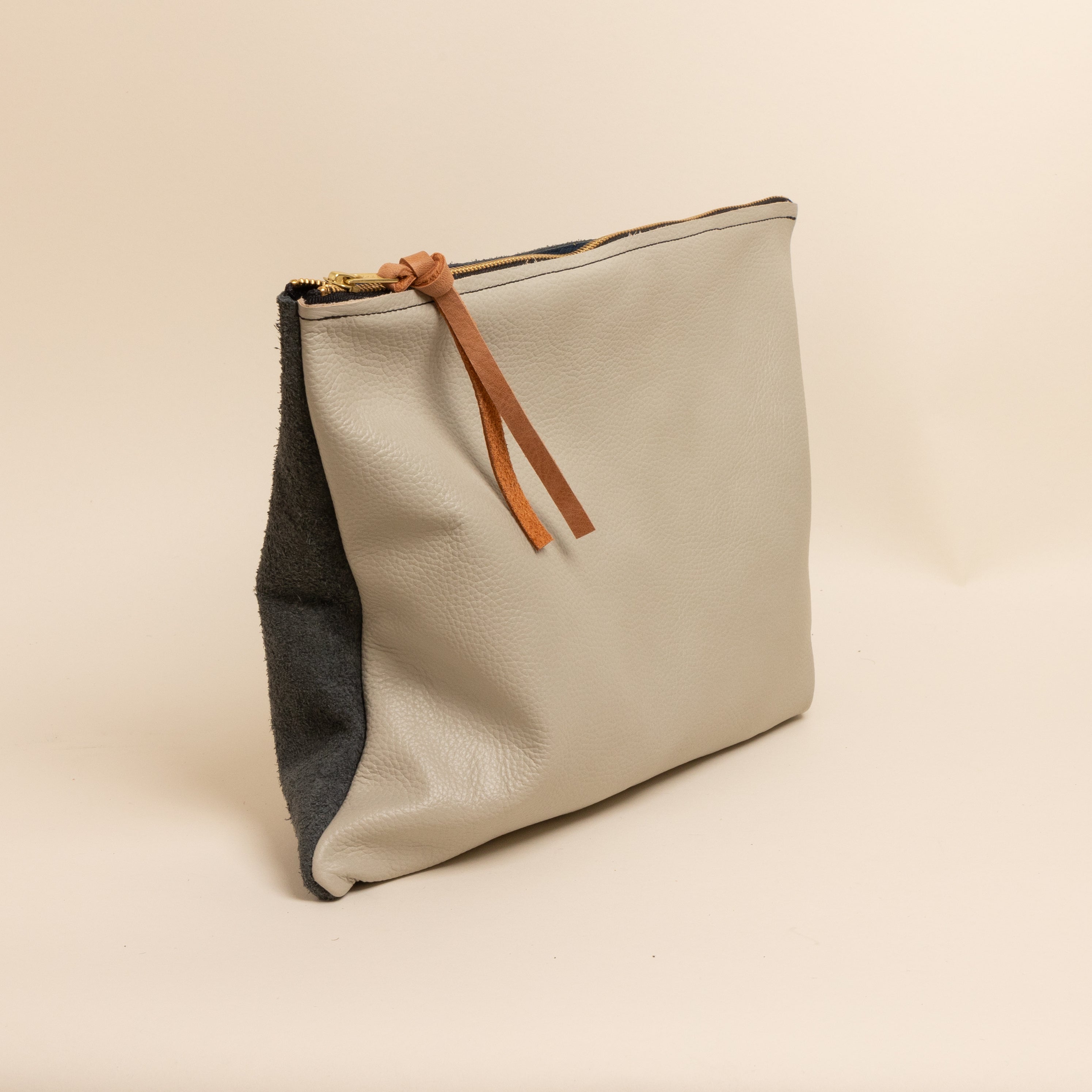 Upcycled Navy Suede/Upcycled Oyster Halfie
The Halfie got its name by being a perfect blend of two different types of leathers. This eye-catching piece is as stylish as it is functional. Whether you're out or indoors, this clutch or 13" computer bag is the perfect combination of style and sophistication. Now you can keep up with appearances and your tech - all at once!
measures 14" across and 10" deep
white brass zipper
perforated sand suede/ sand suede leather
camel zipper tassel

Use it as a 13" computer sleeve, a makeup bag, a book bag, a cooking utensil bag, a sleepover bag, a travel bag, a piece of art displayed on the tabletop.