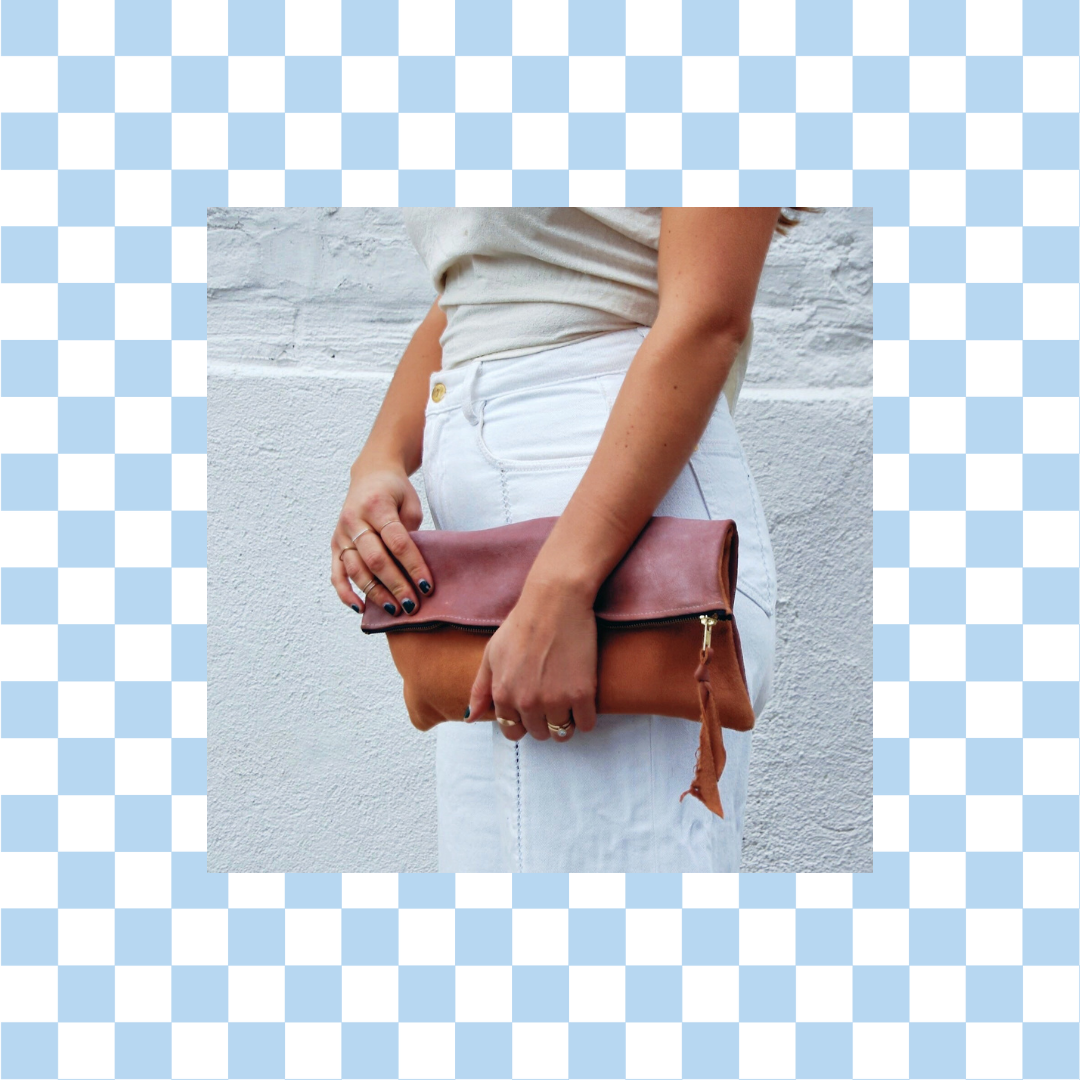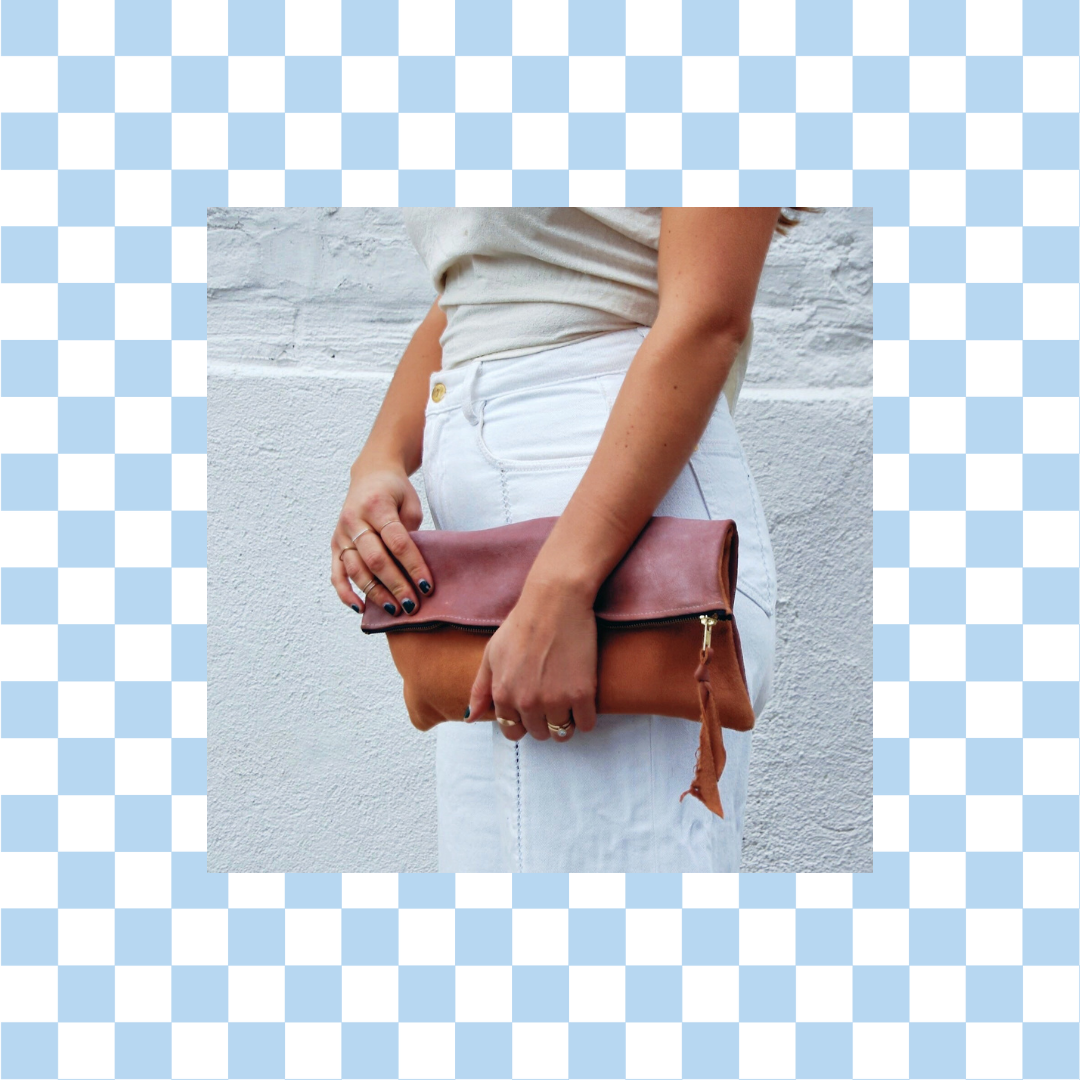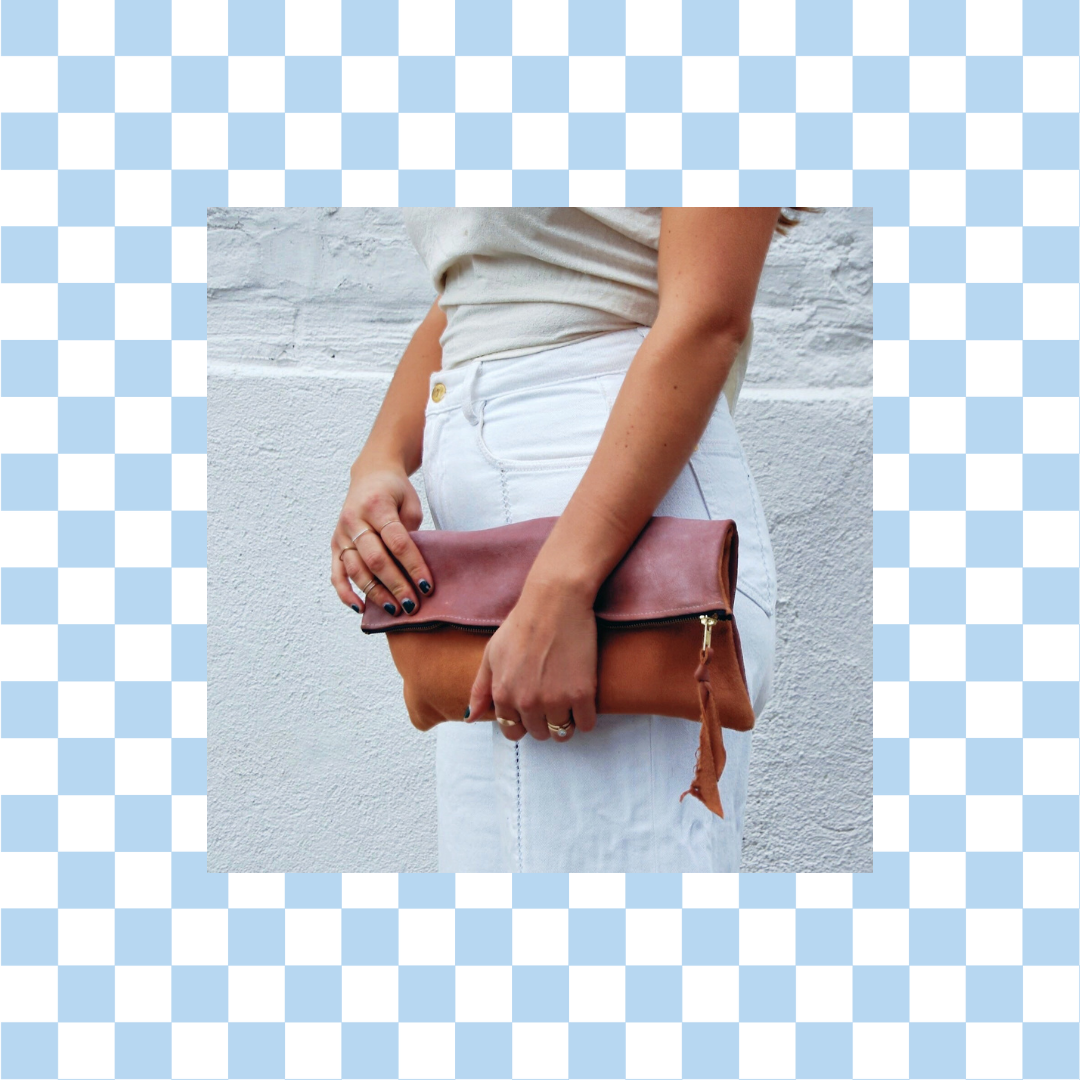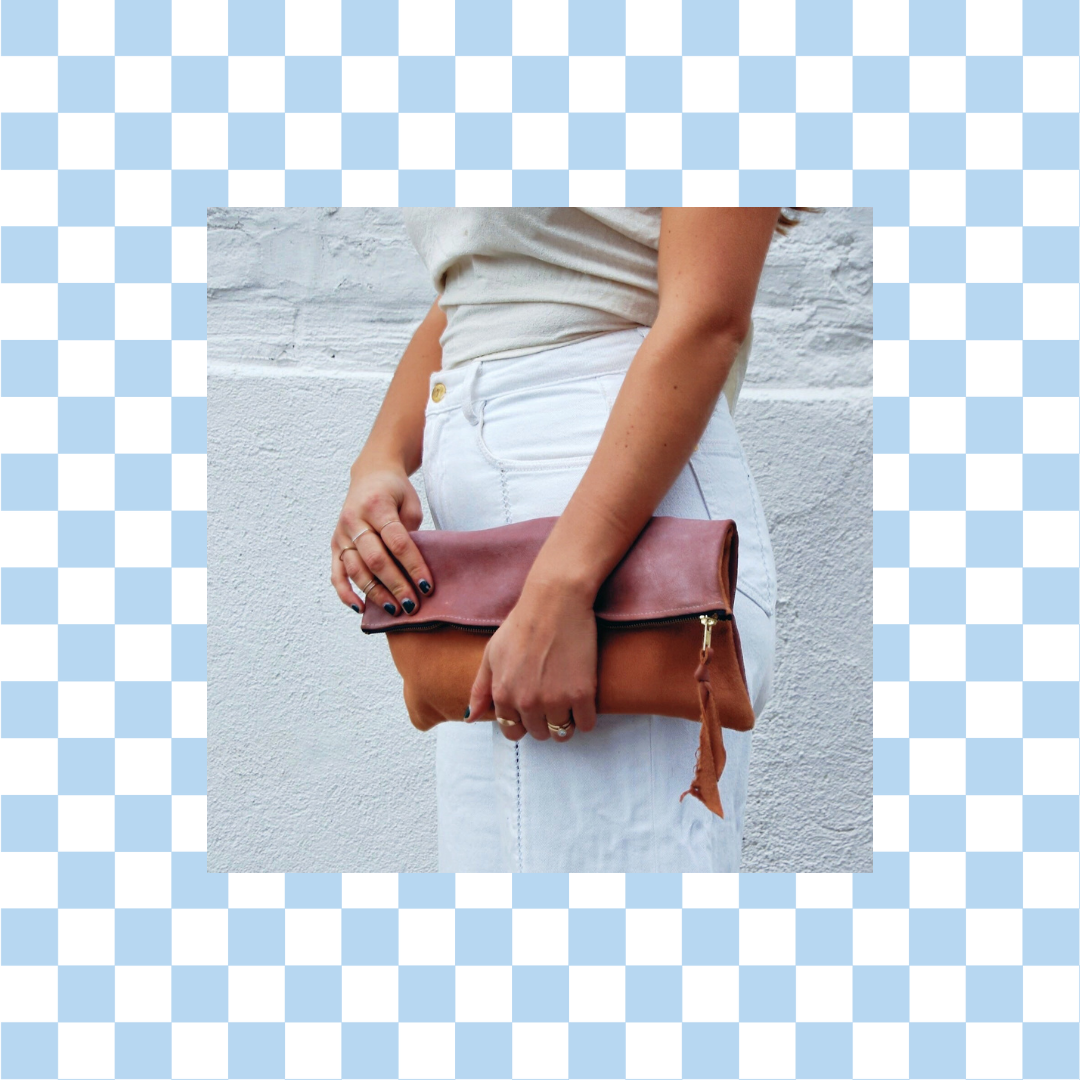 Design Your Own: Halfie
Design your own Halfie with Quinn- Choose up to 3 different colors to create your ultimate Halfie. 
The Halfie got its name by being half one thing & half another.
measures 13" across and 10" deep
brass zipper
Use it as a computer case, a makeup bag, a book bag, a cooking utensil bag, a sleepover bag, a travel bag, a piece of art displayed on the tabletop.
*custom orders may take up to 3 weeks to complete*