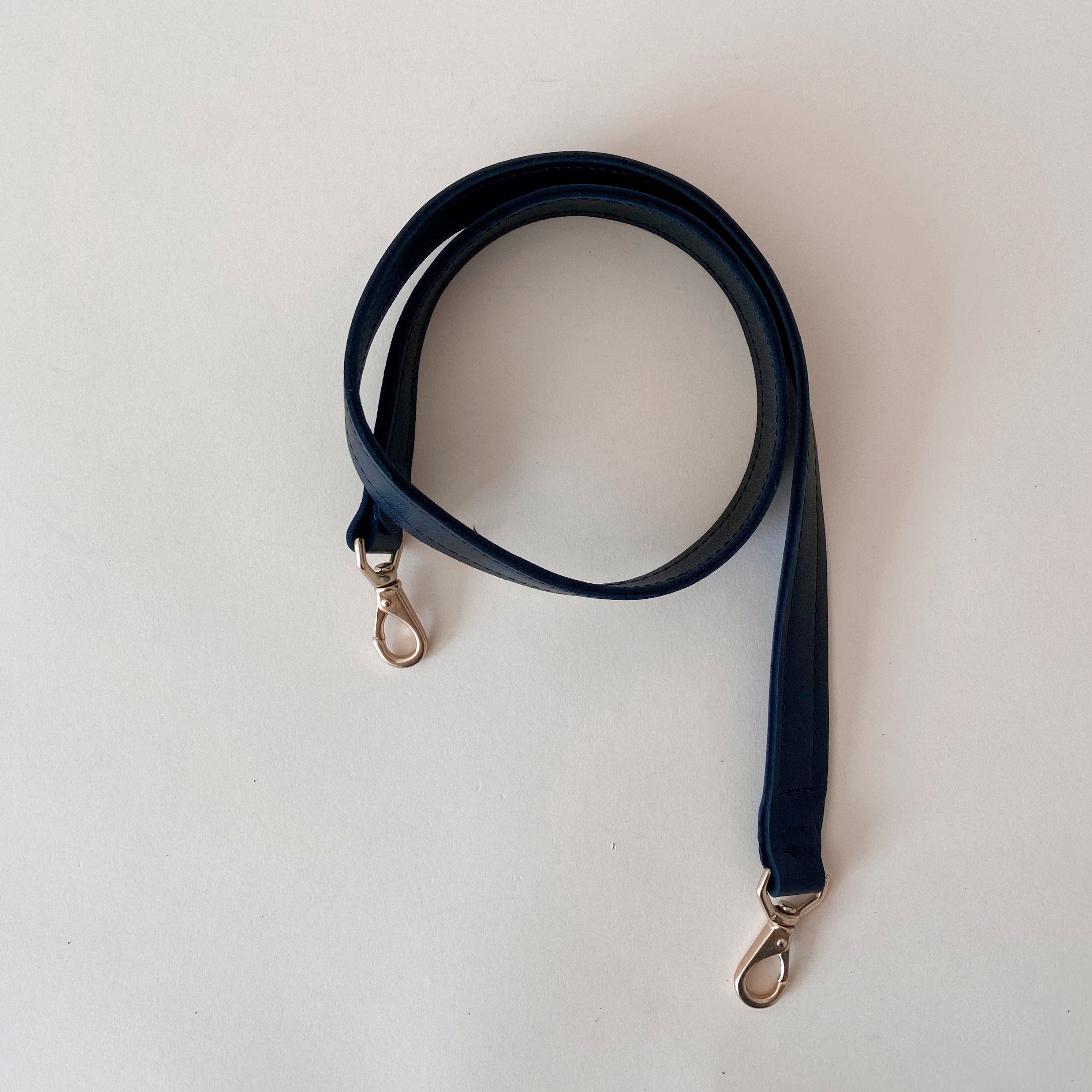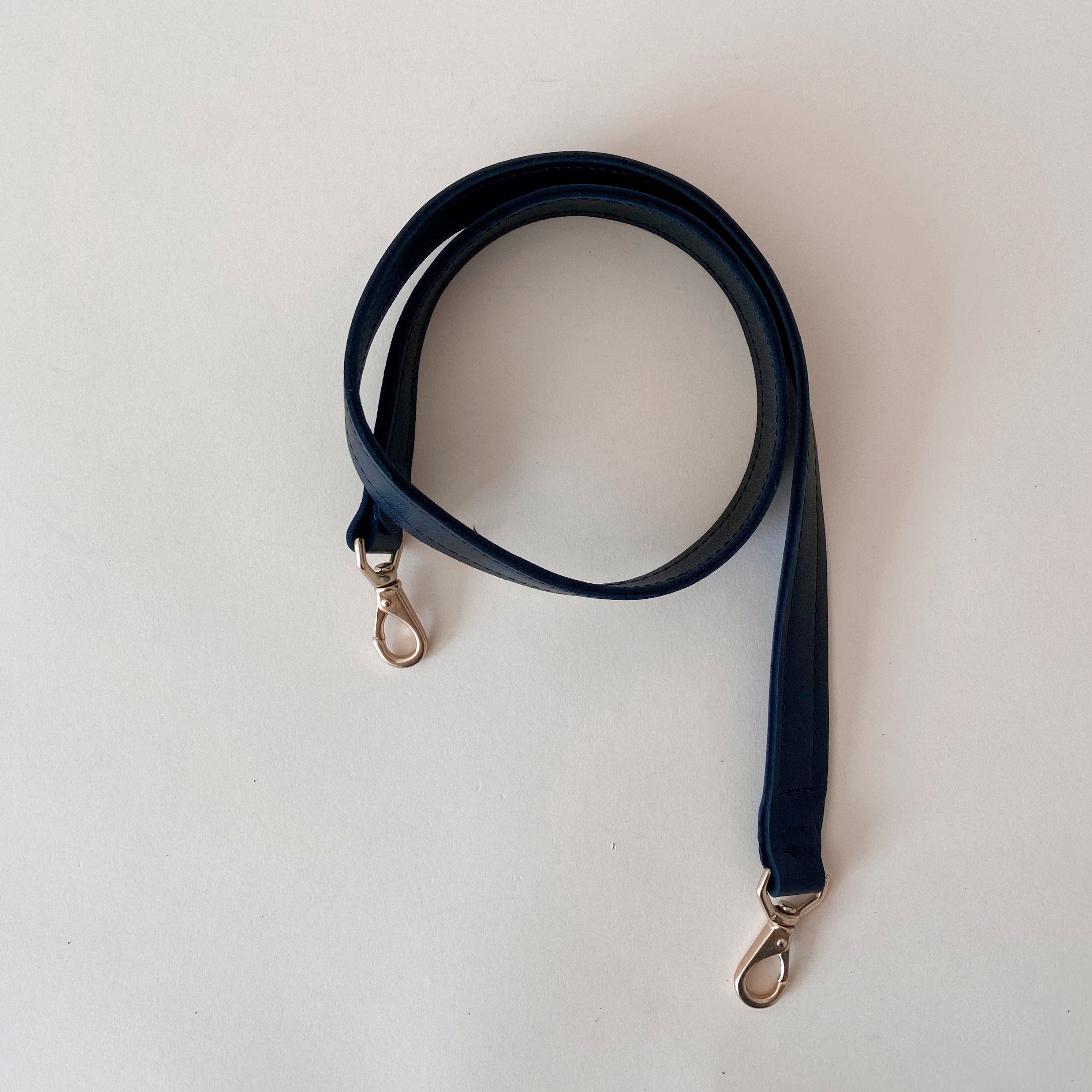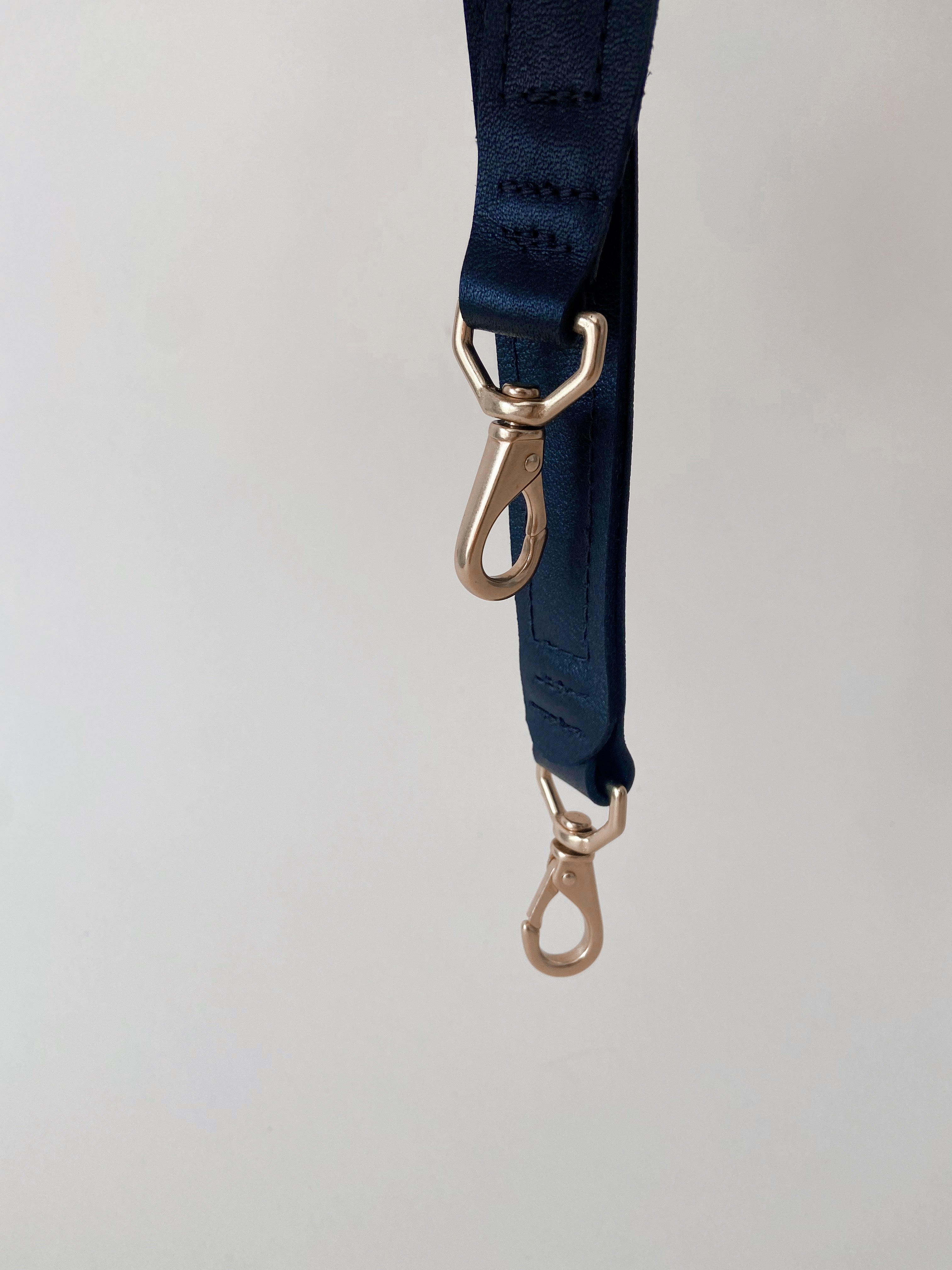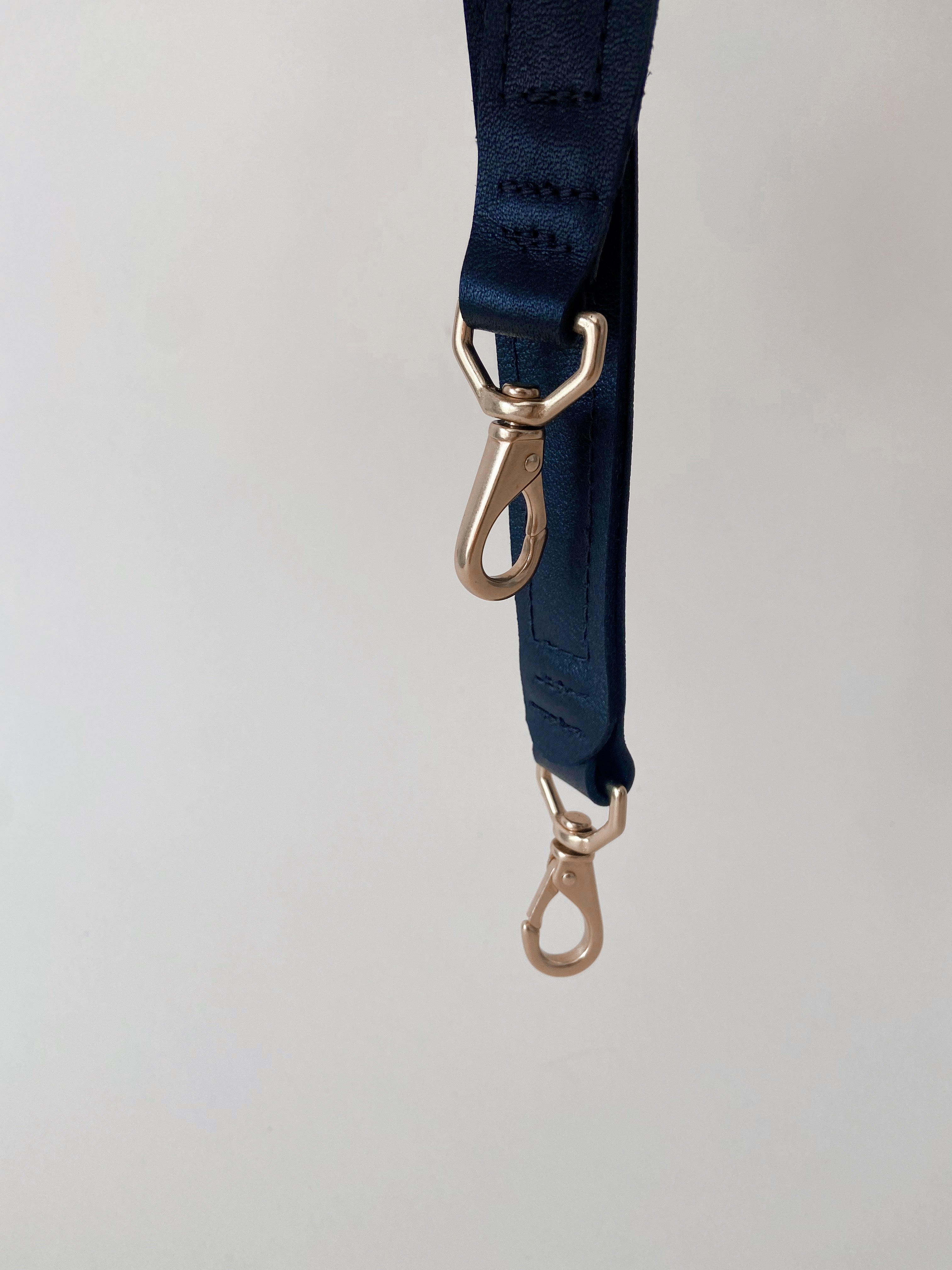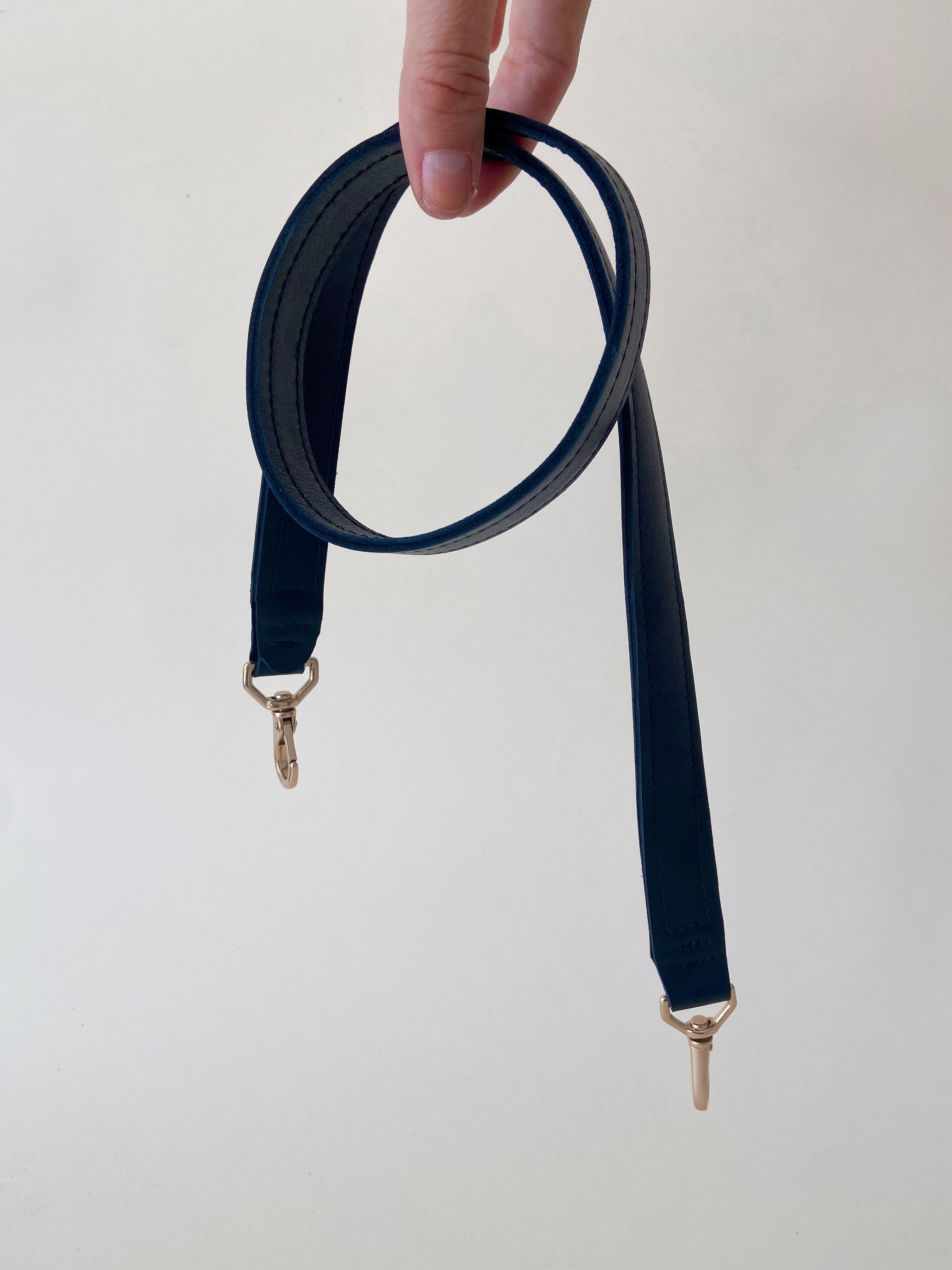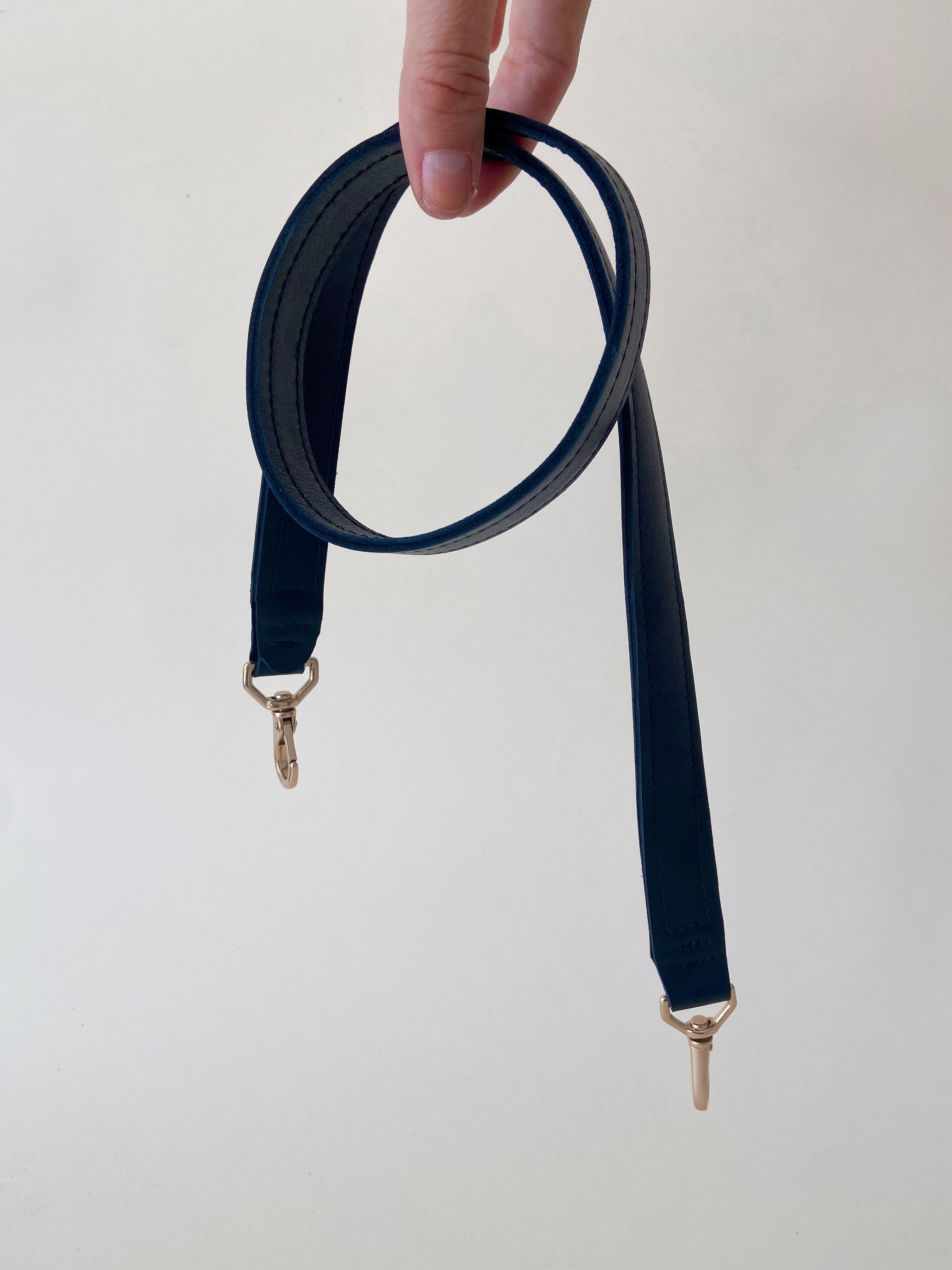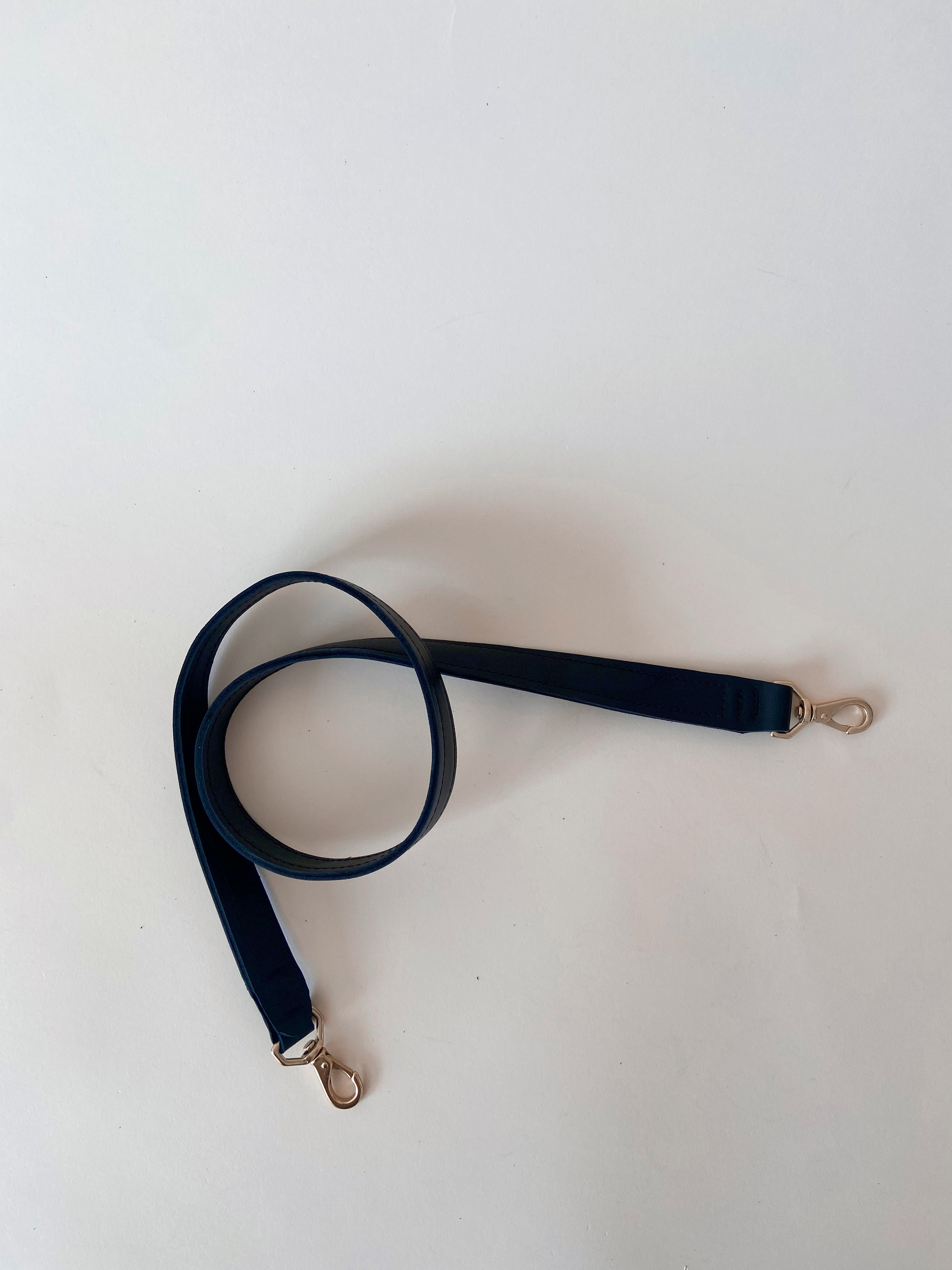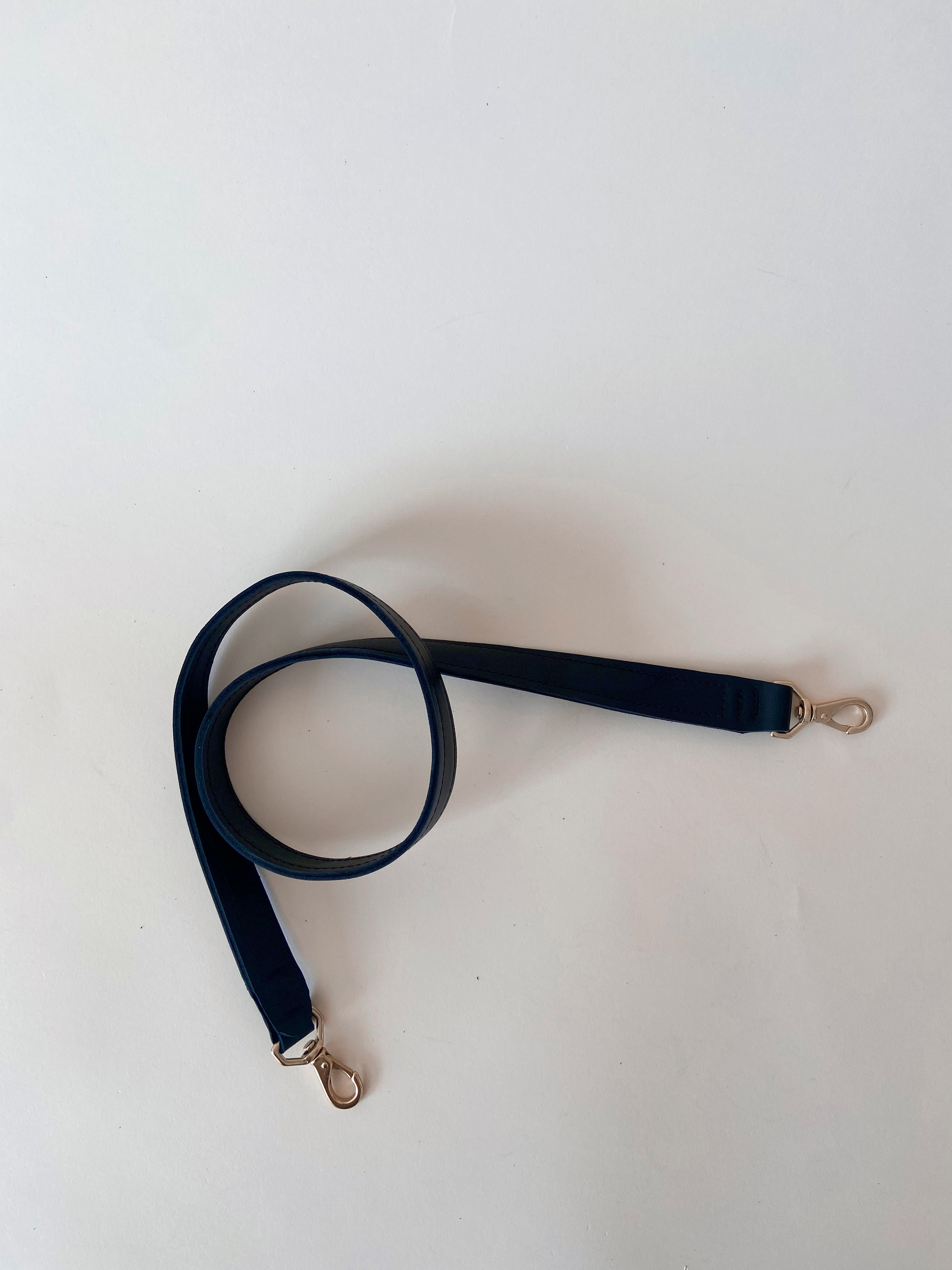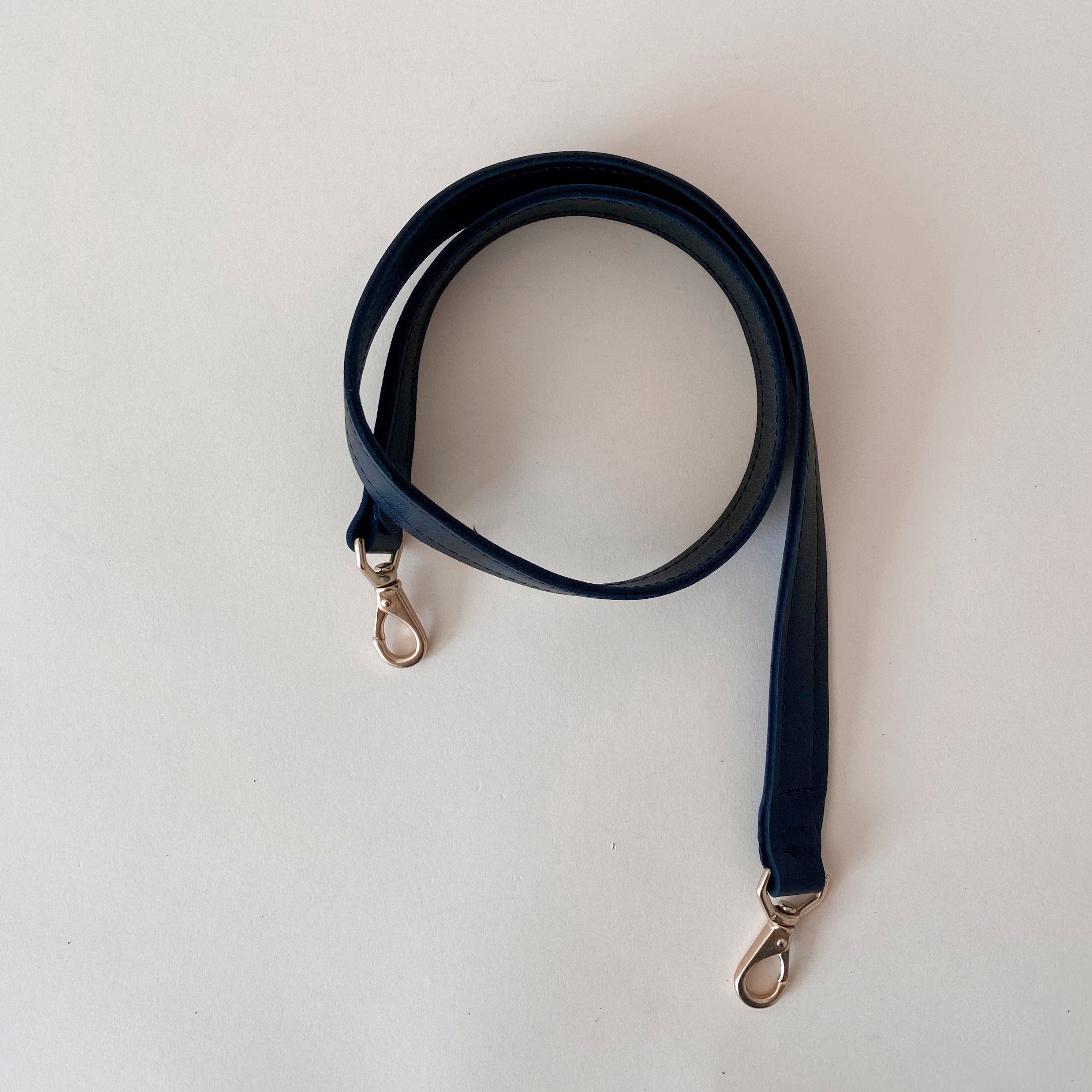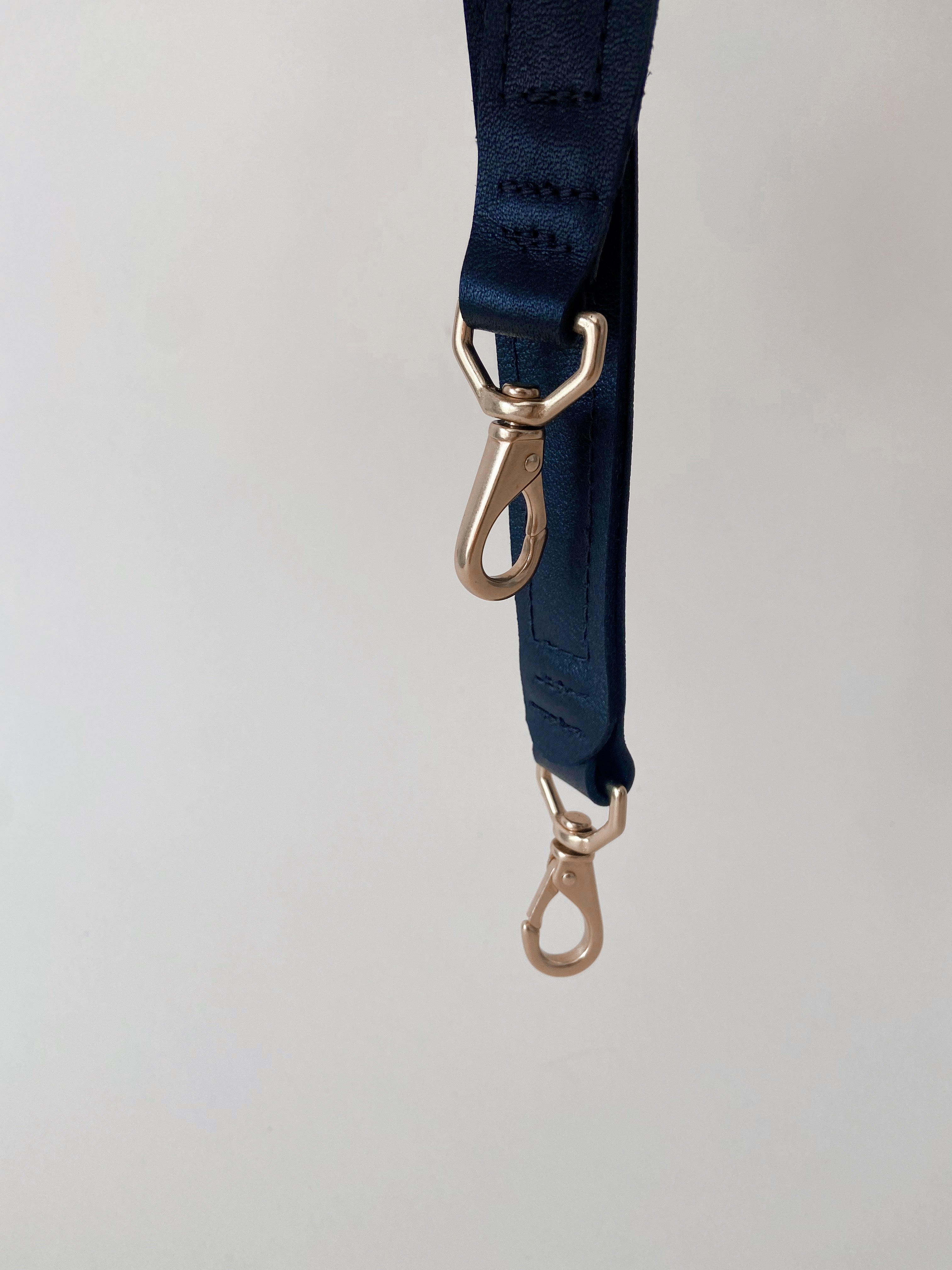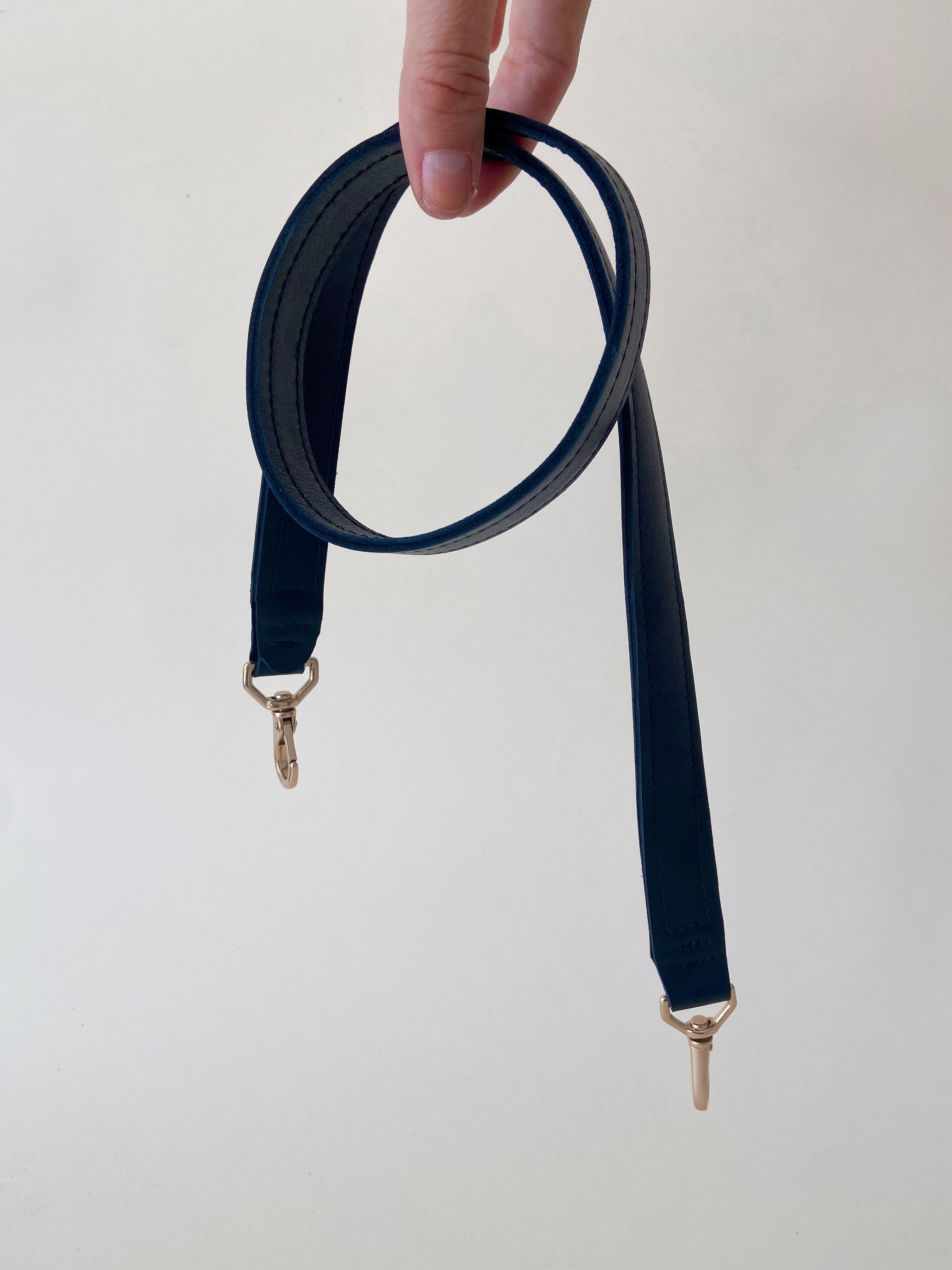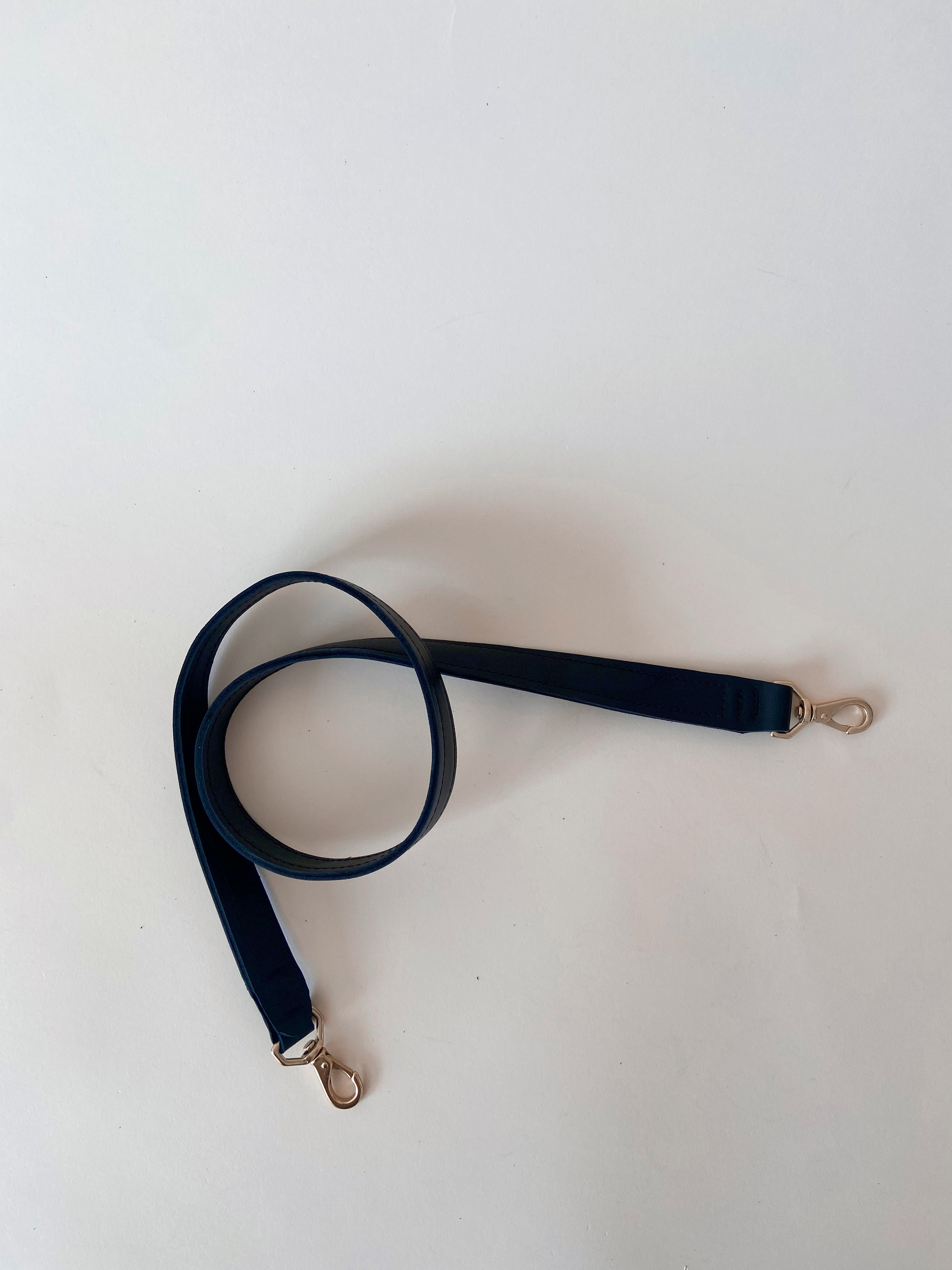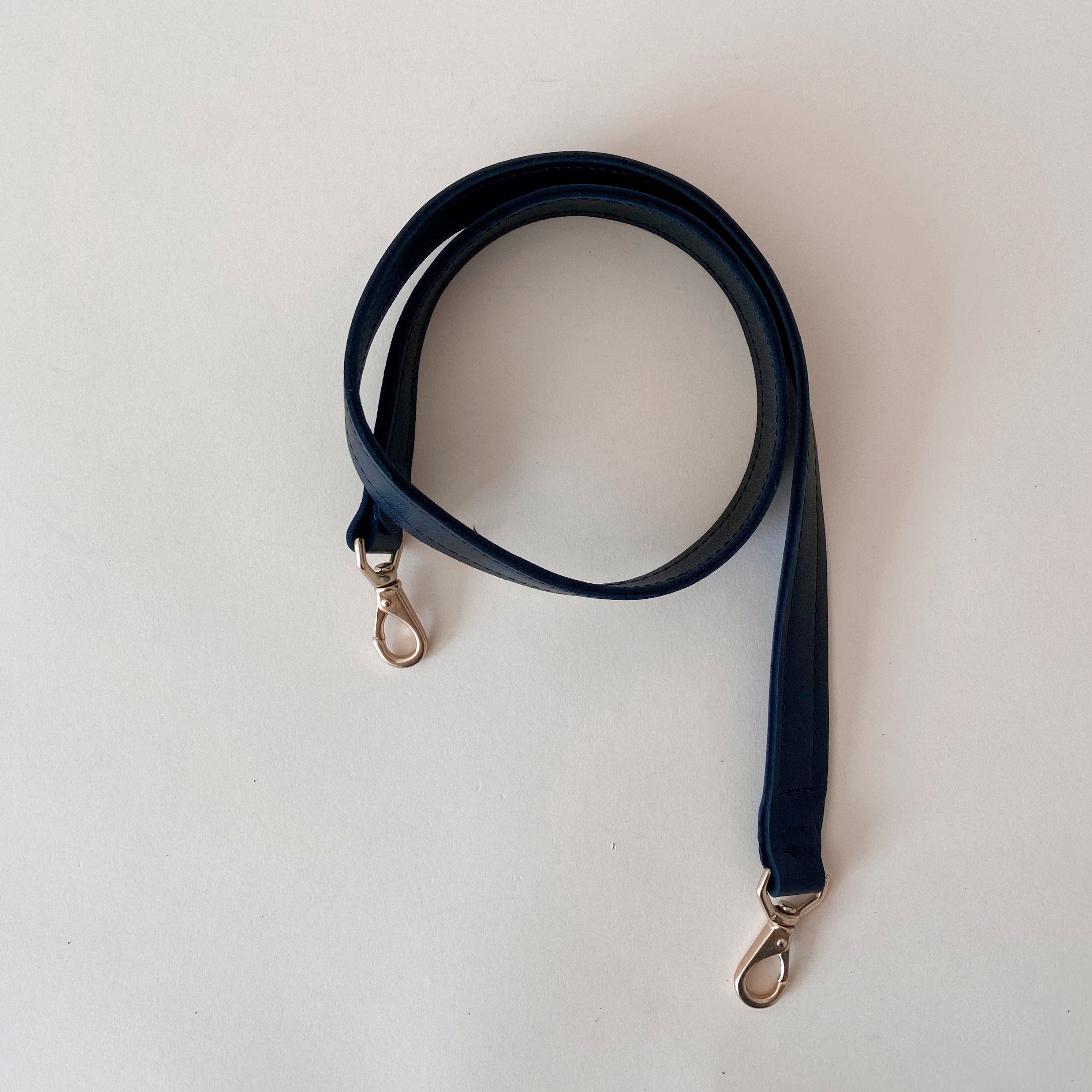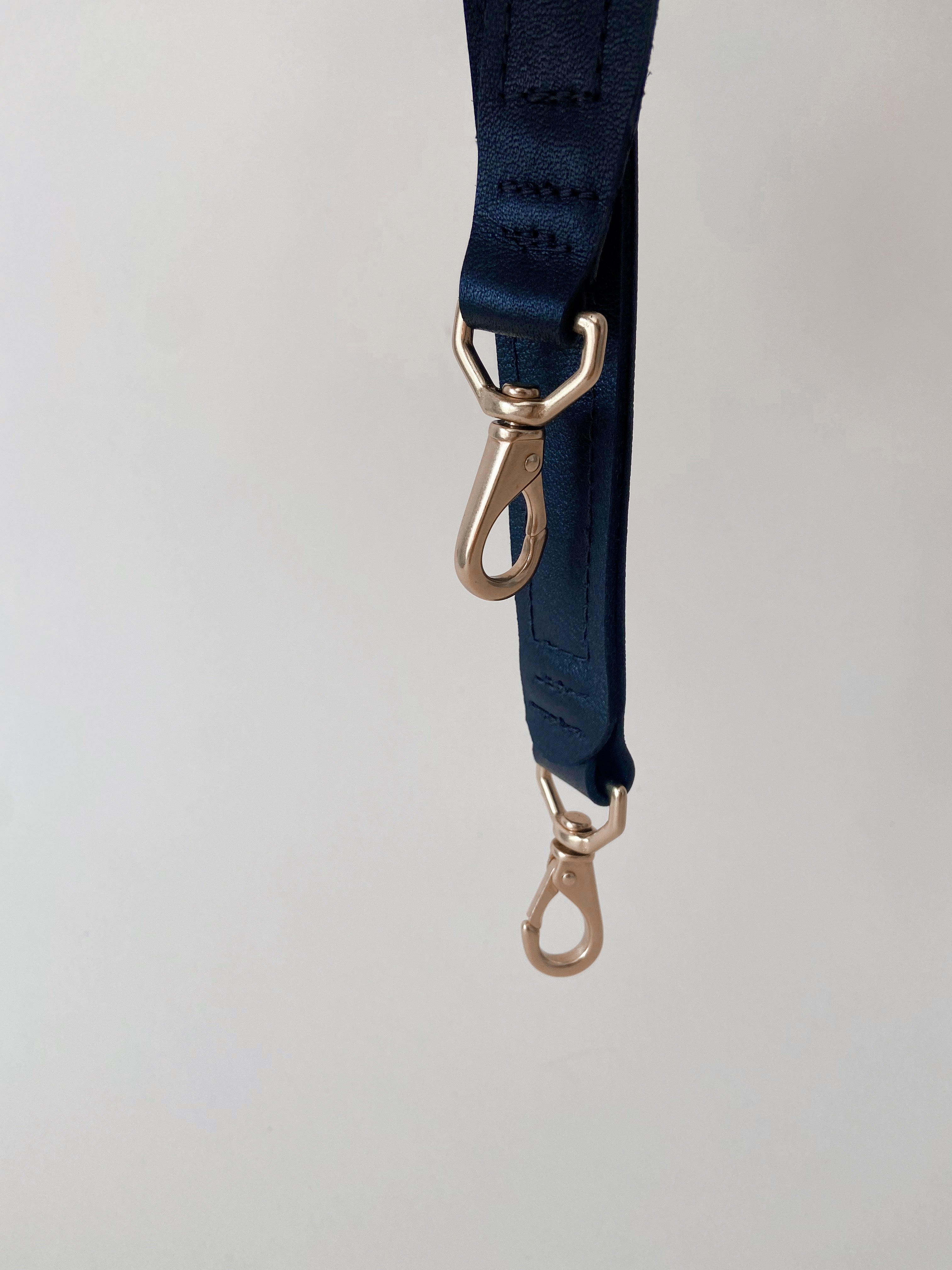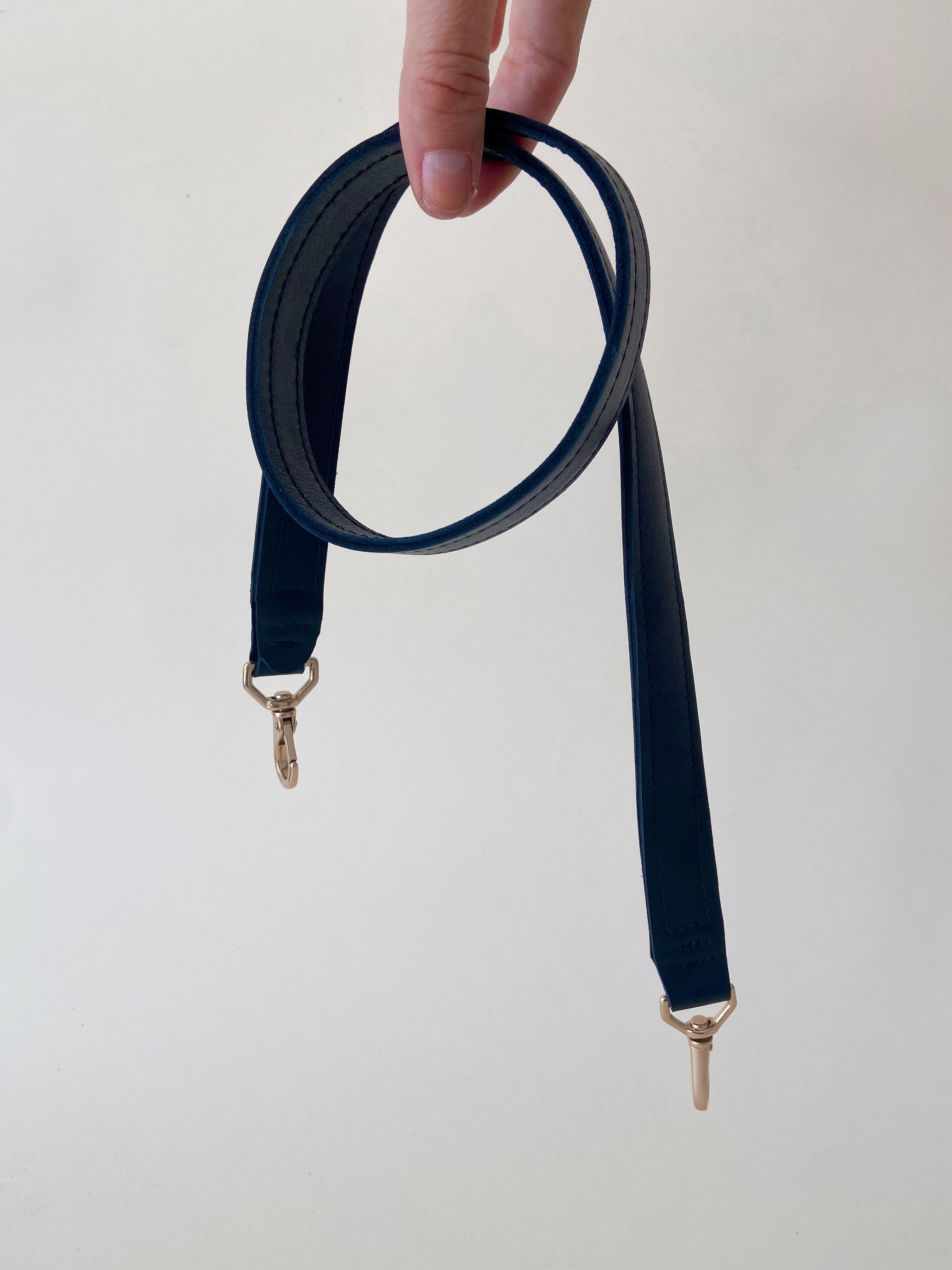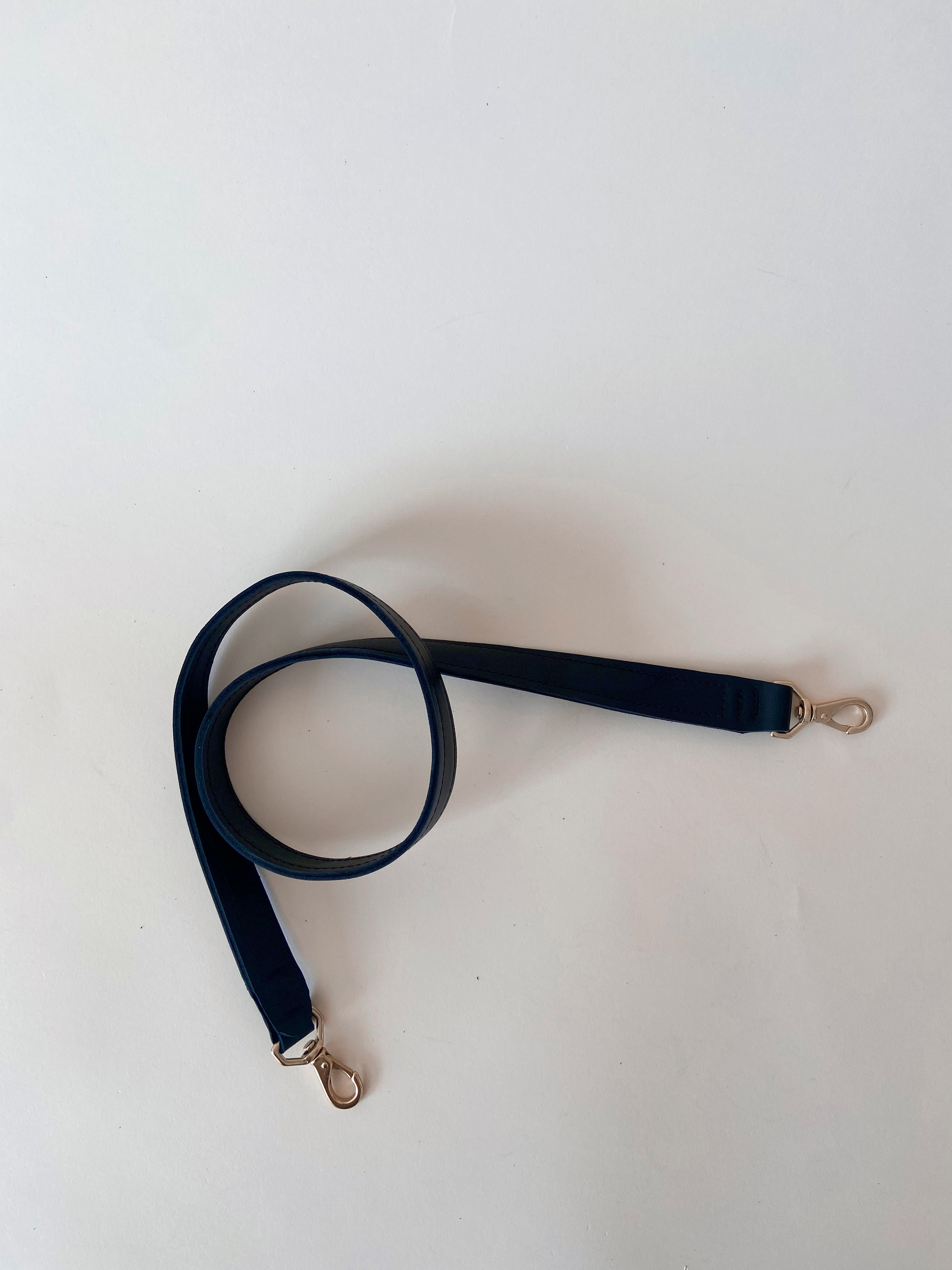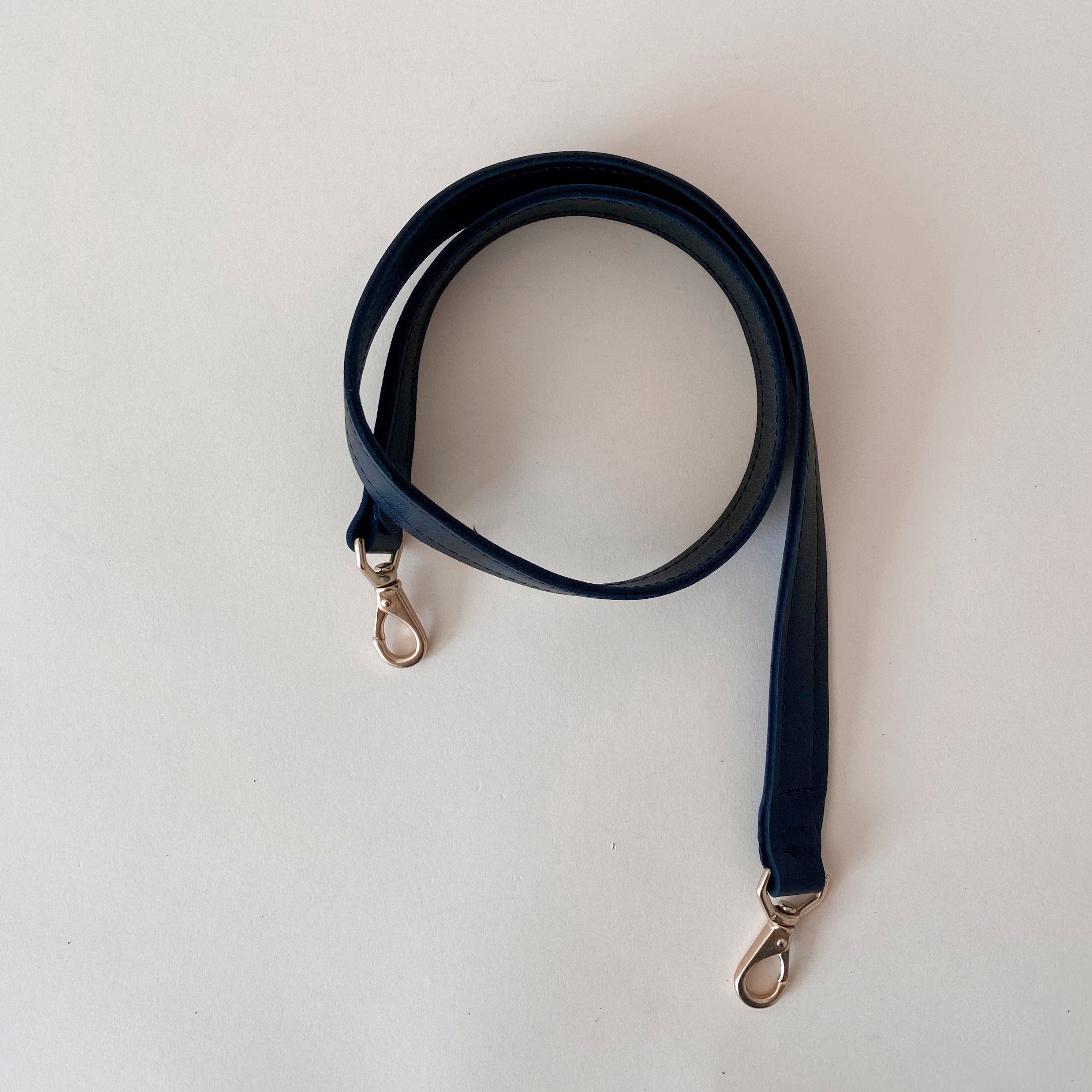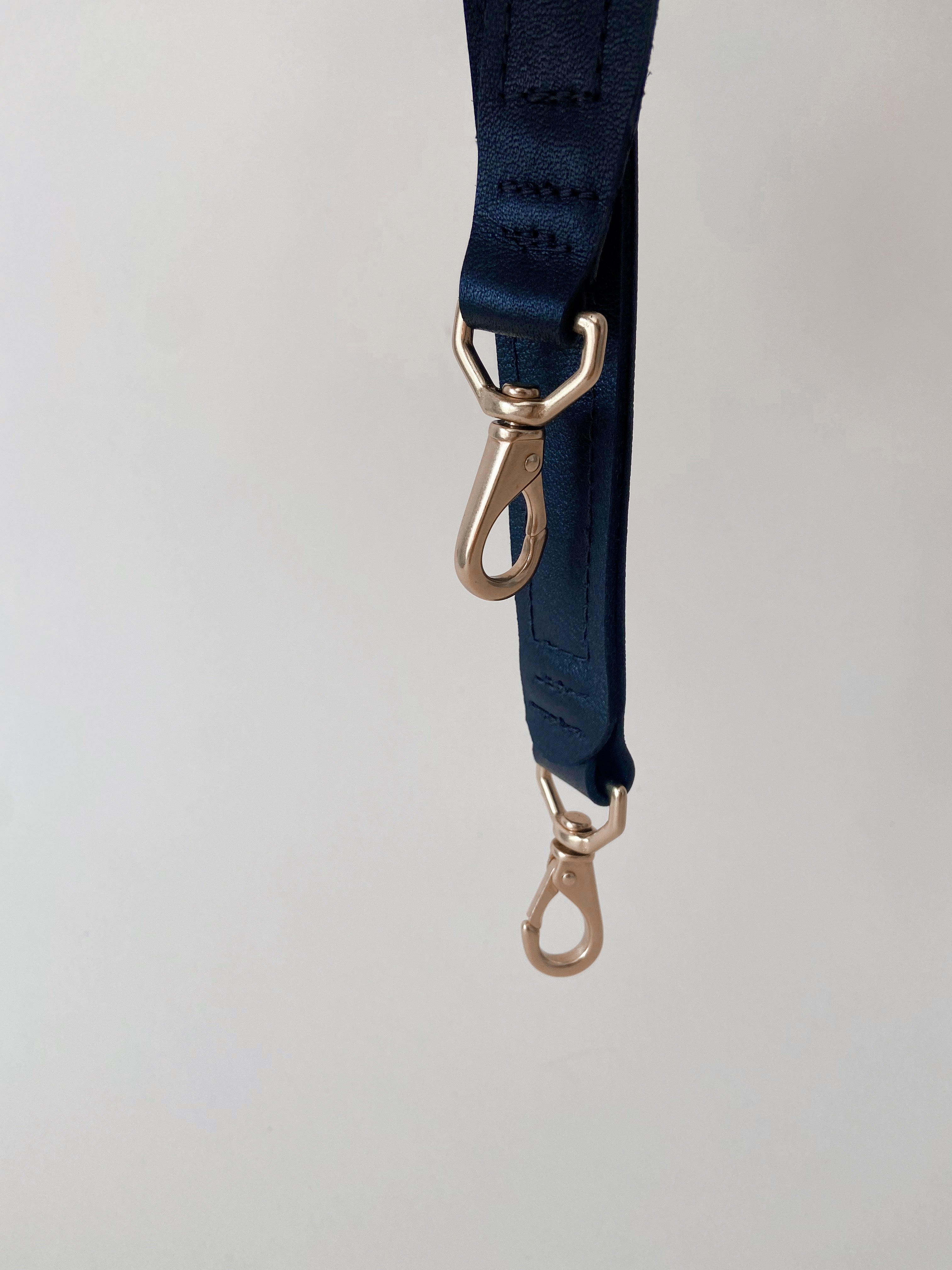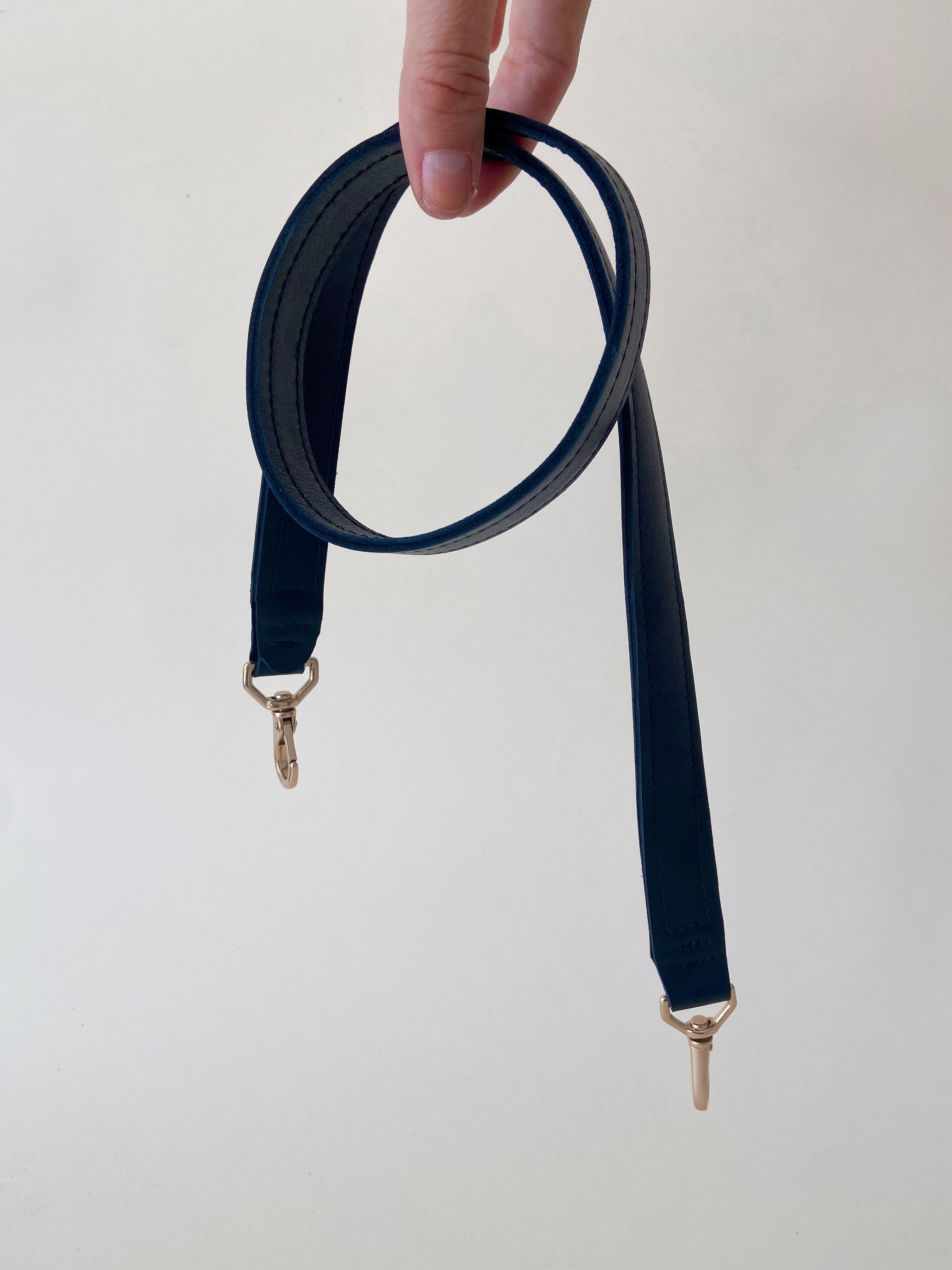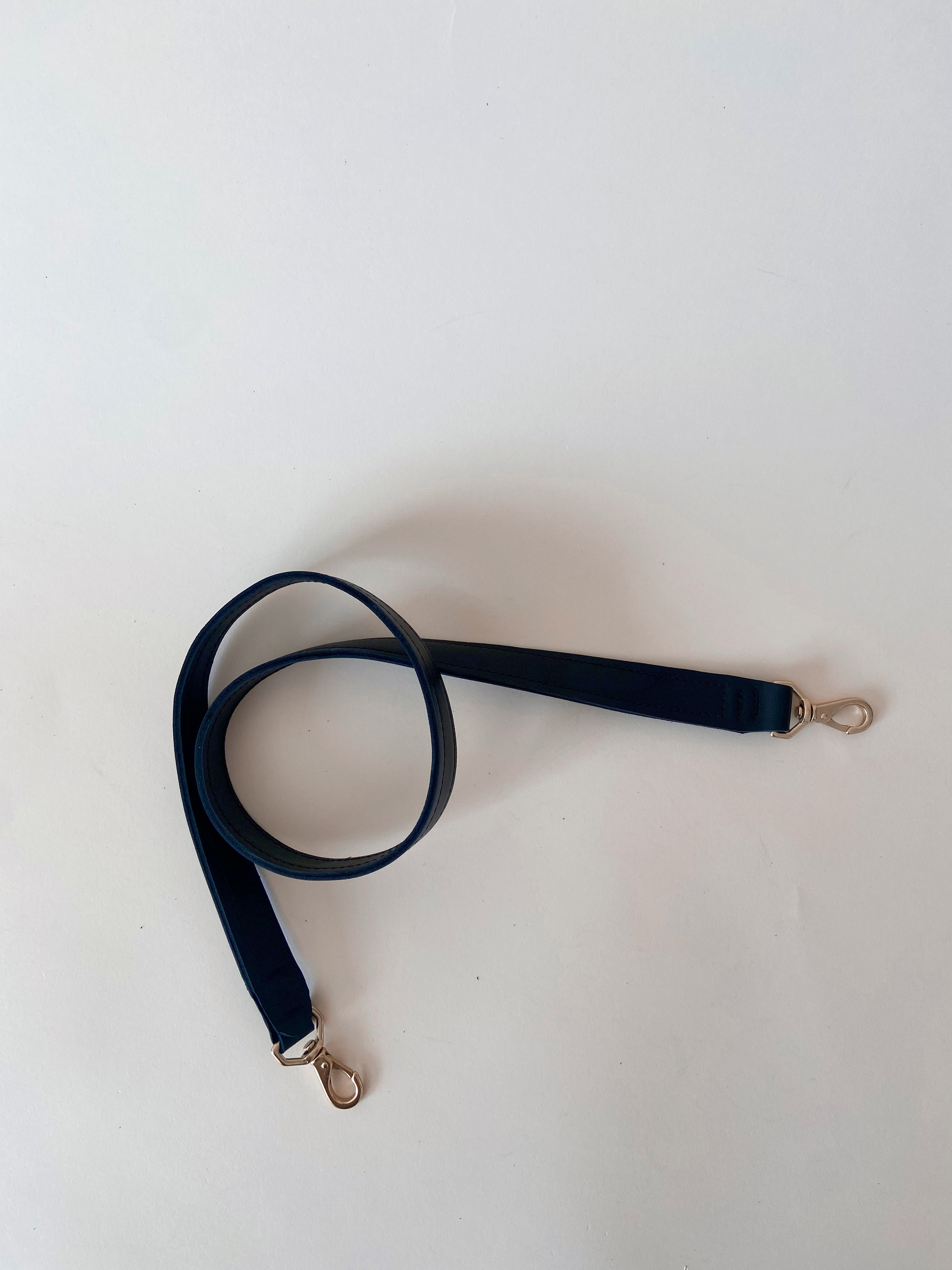 Black Strap
Black Leather
Brass Clasp
Straps are measured from buckle to buckle.
How to measure: 
- take a tape measure (preferably a soft sewing one) and place over shoulder or your preferred placement.
- add 2 inches to account for bag hook on each side
- make sure to account for width of desired bag
- email us for custom size if needed!