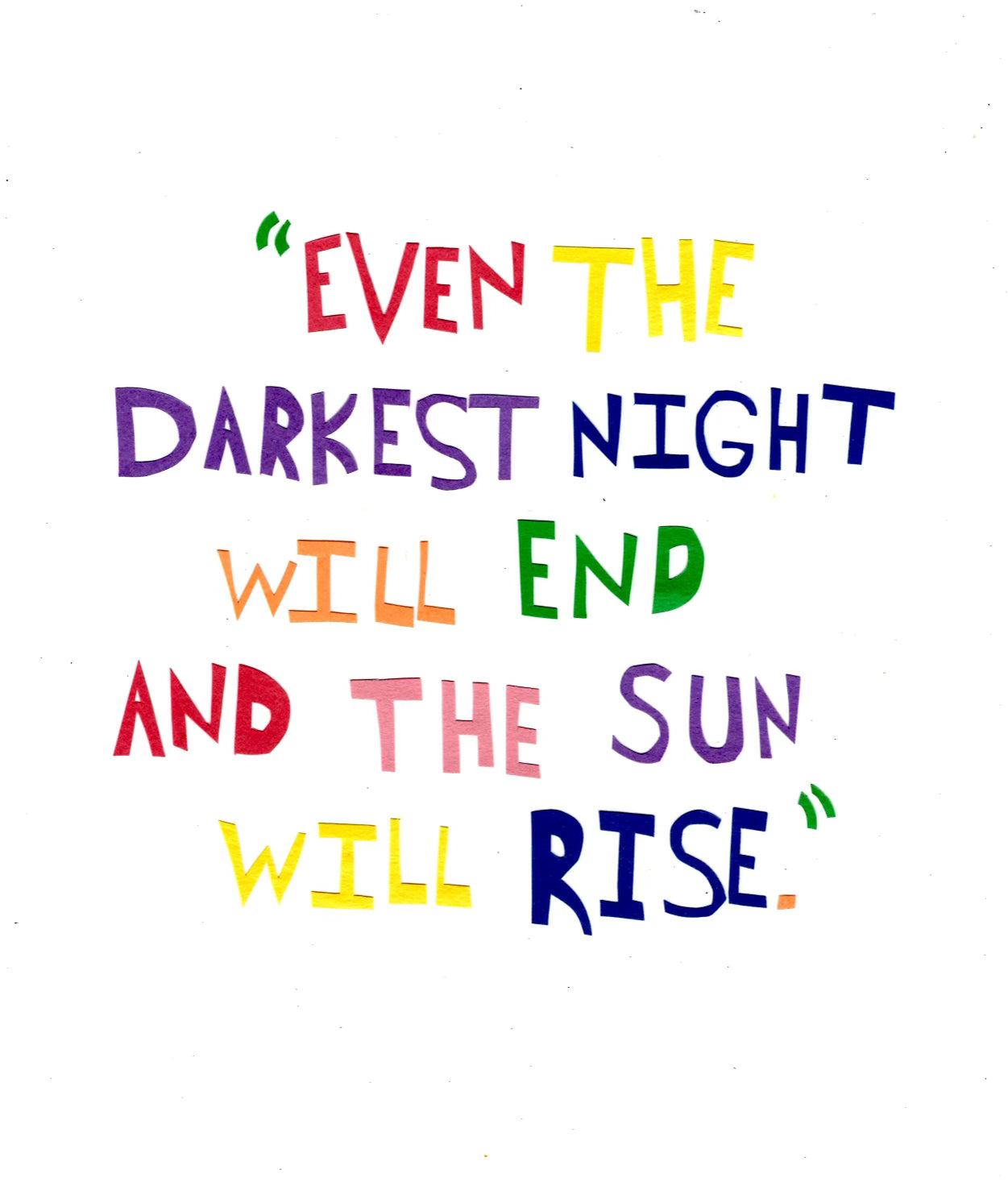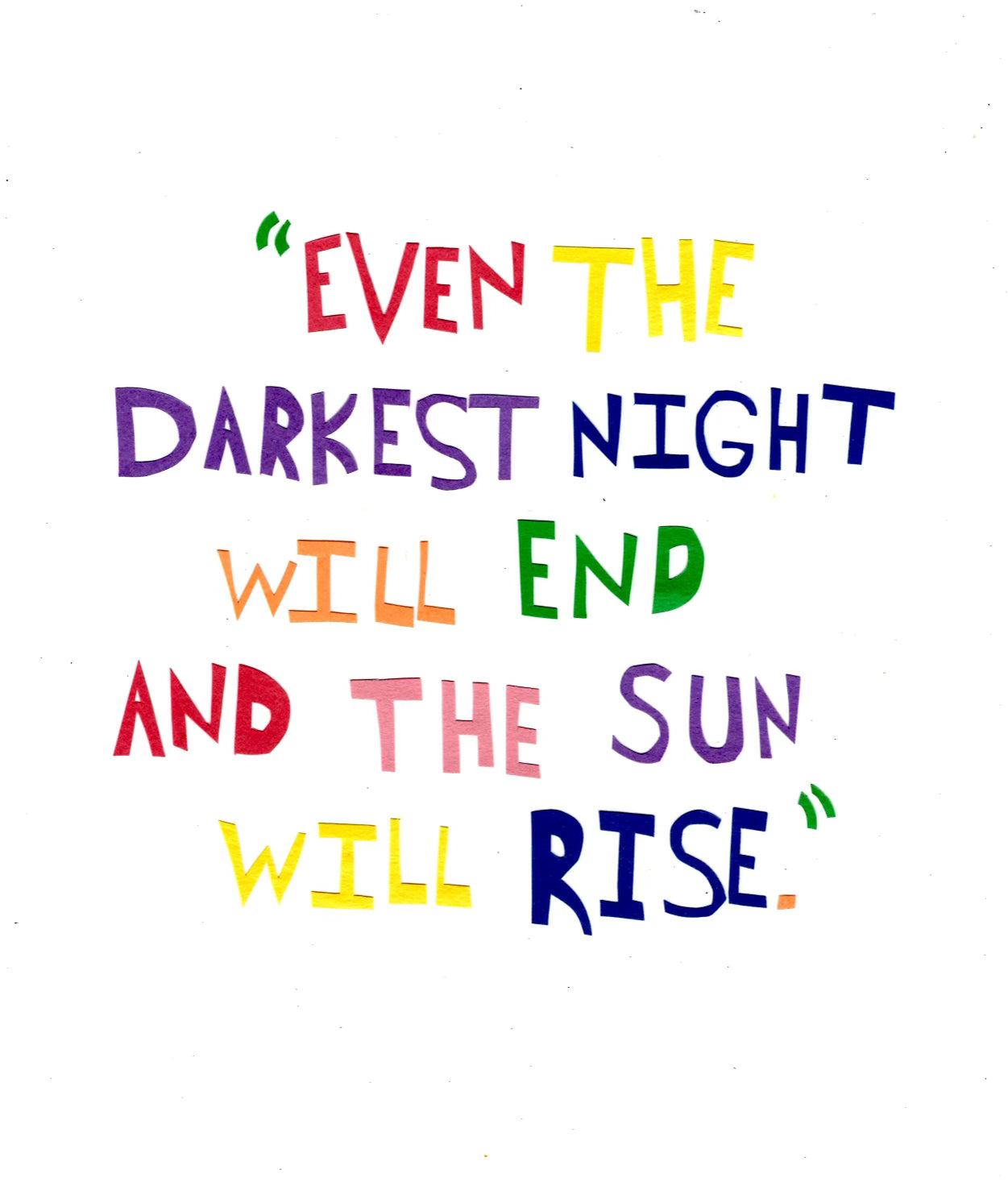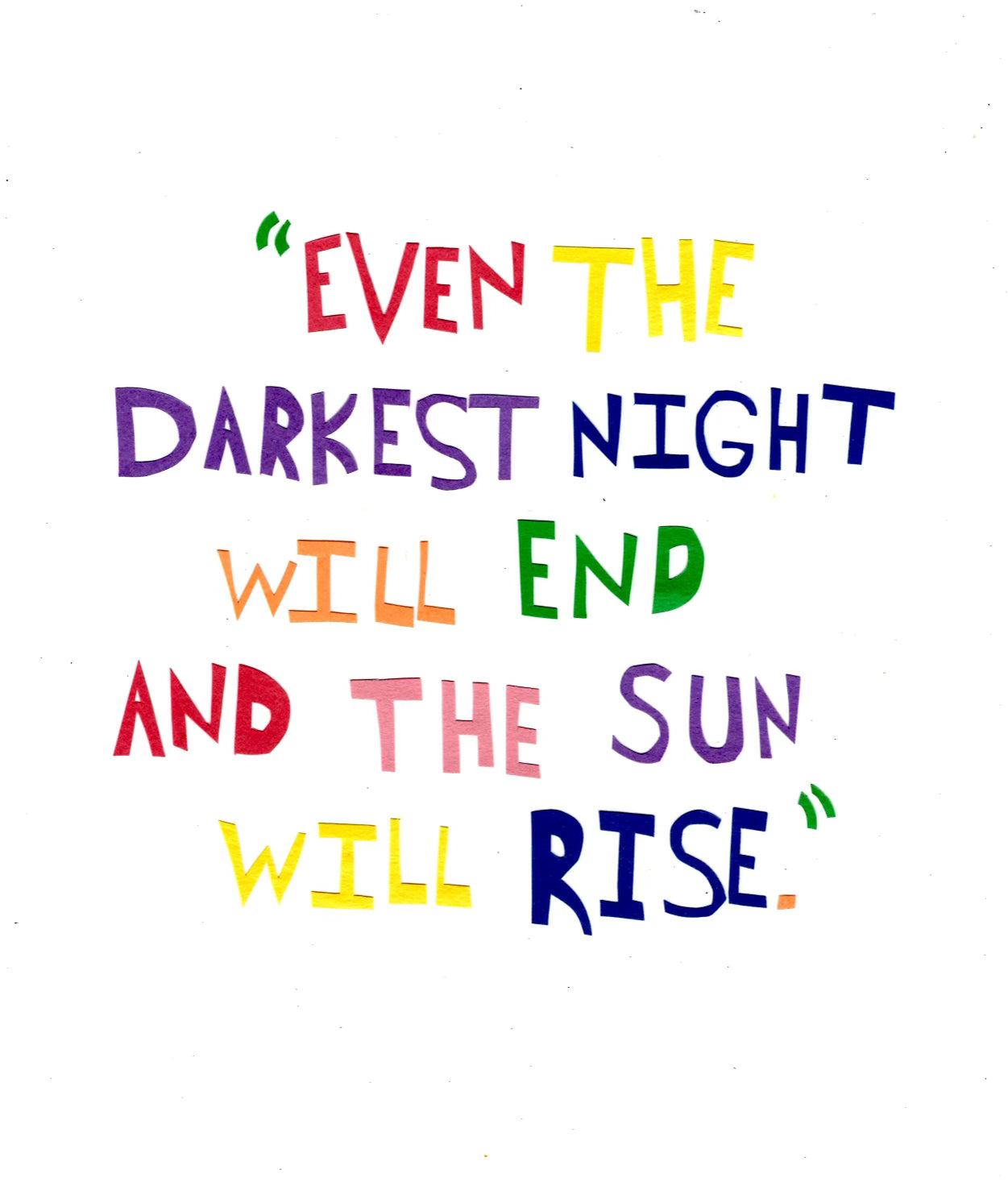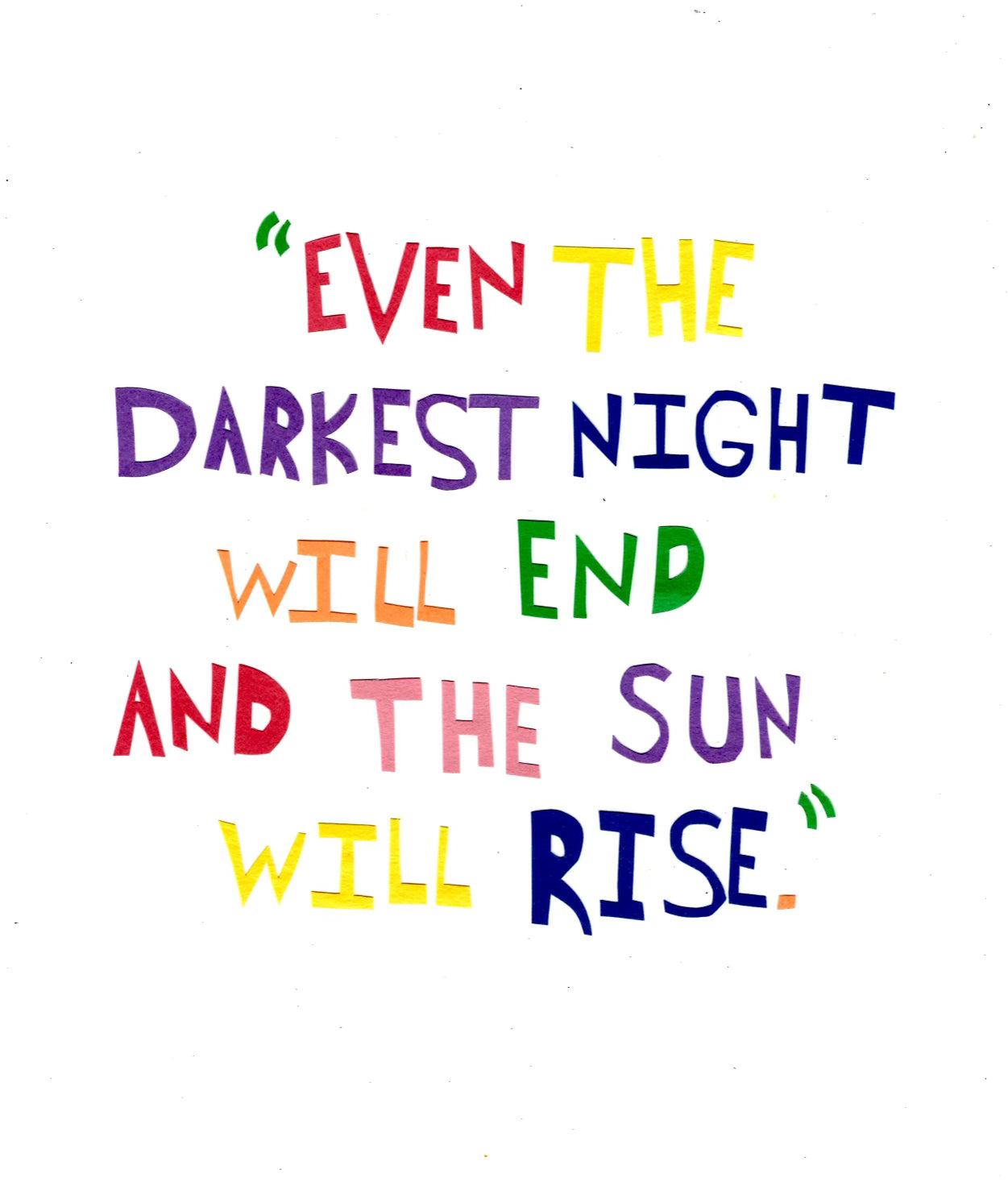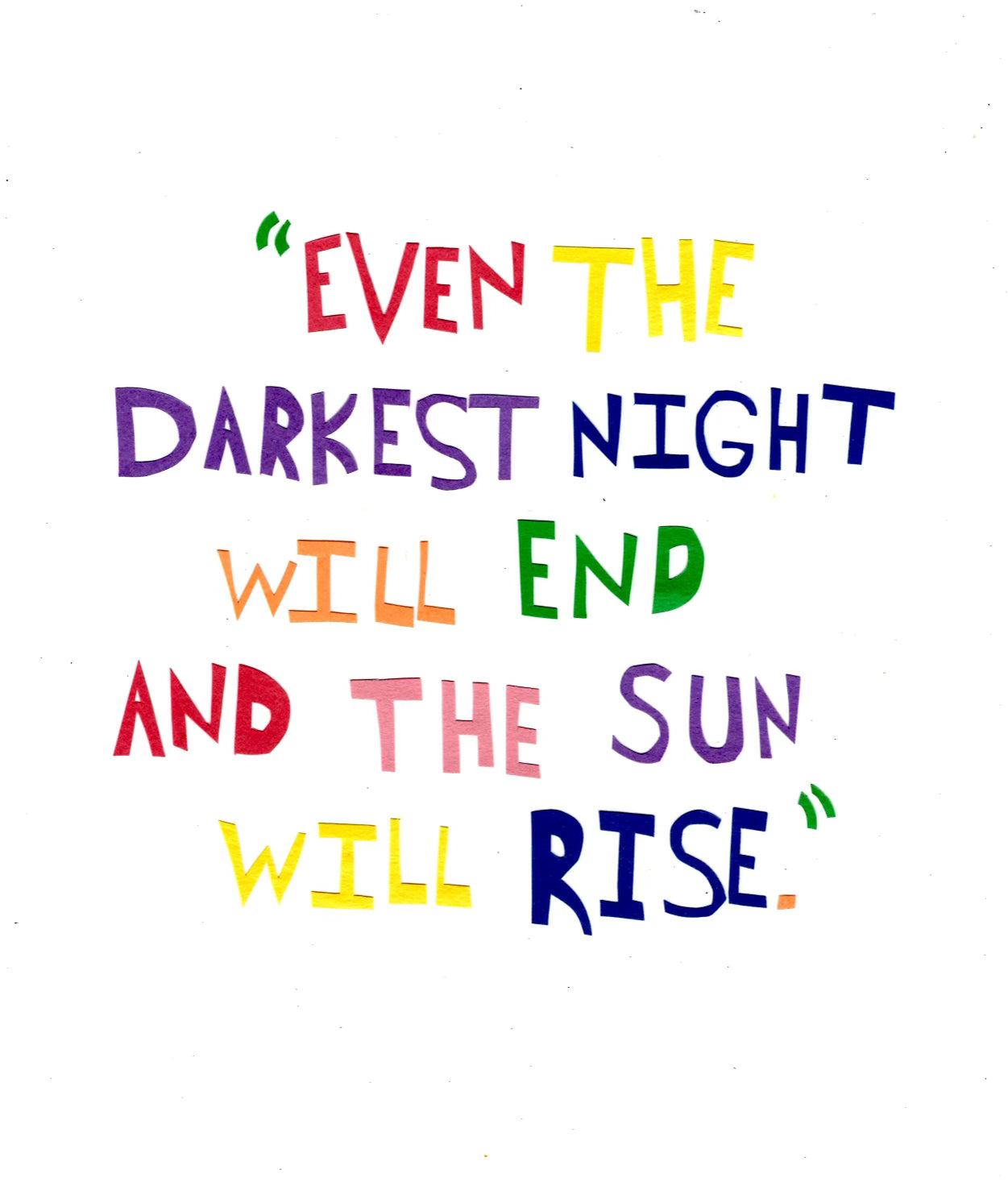 'The Darkest Night' Print
an 8x10 print of collage by artist Harrison McIlhargey, adapted from a Victor Hugo quote from Les Miserables.
All proceeds from this print will be donated to the local non-profit organization 1N5. 
The mission of 1N5 is to prevent suicide by erasing the stigma of mental illness and promoting optimal mental wellness.
We can all help prevent suicide. The 988 Lifeline provides 24/7, free and confidential support for people in distress, prevention and crisis resources for you or your loved ones, and best practices for professionals in the United States.