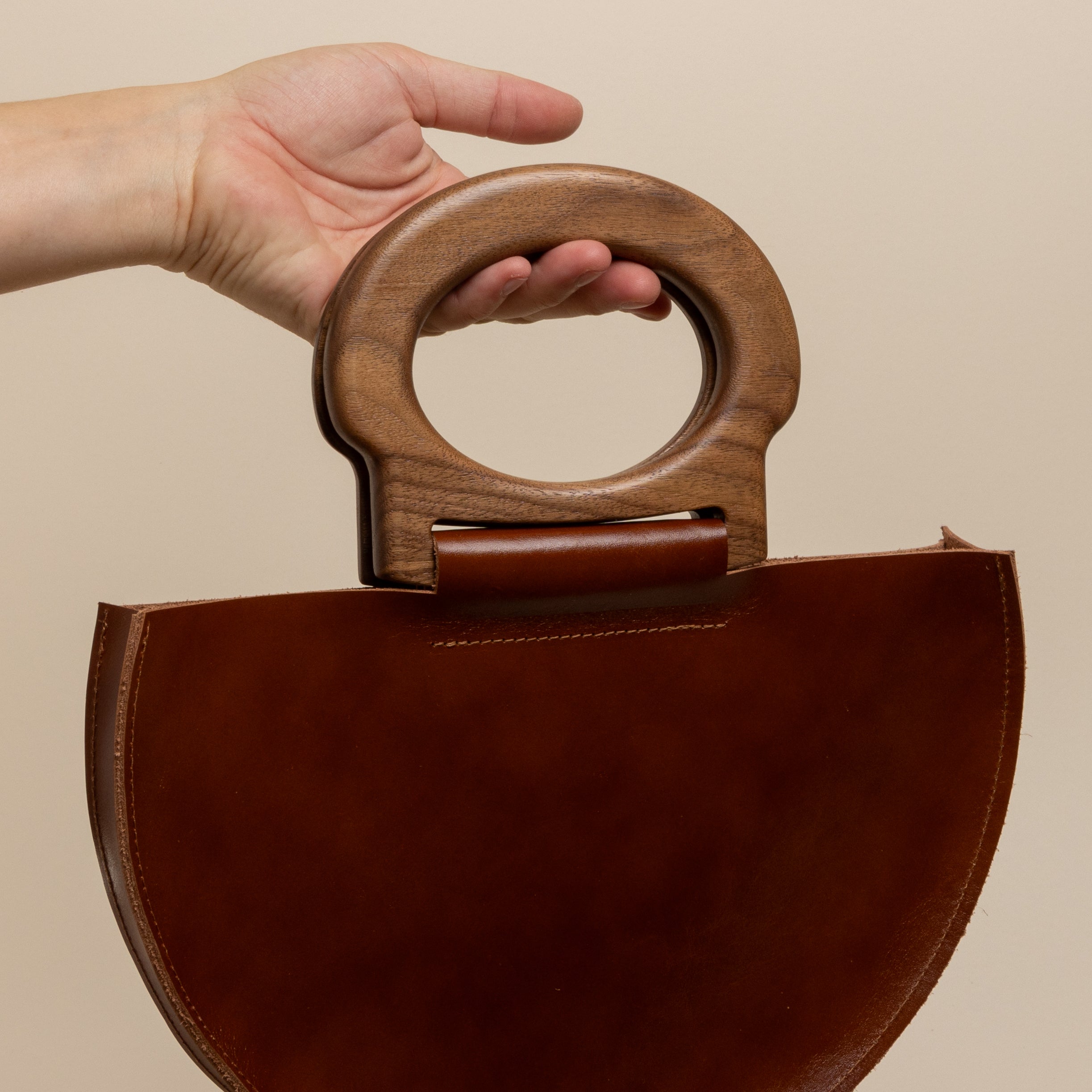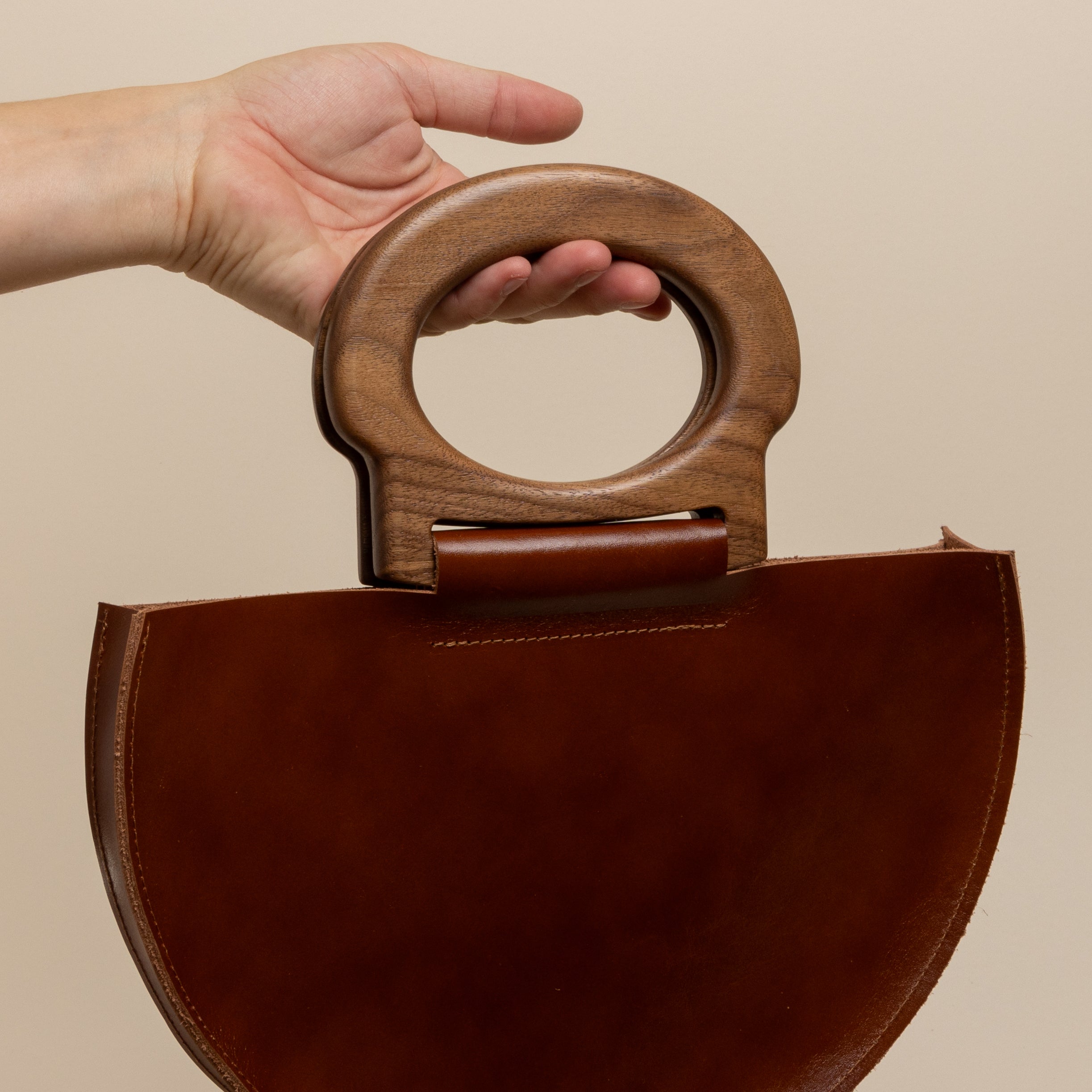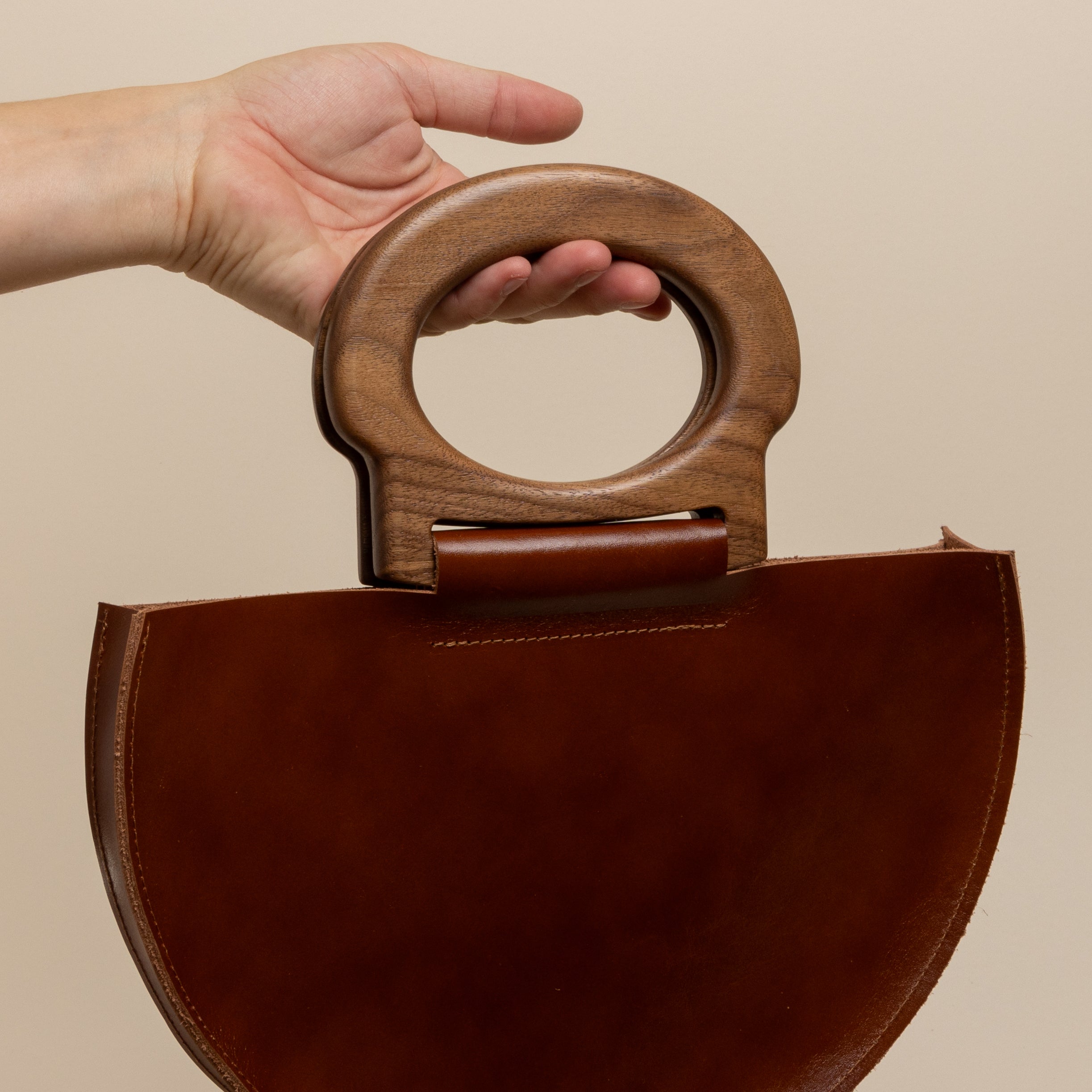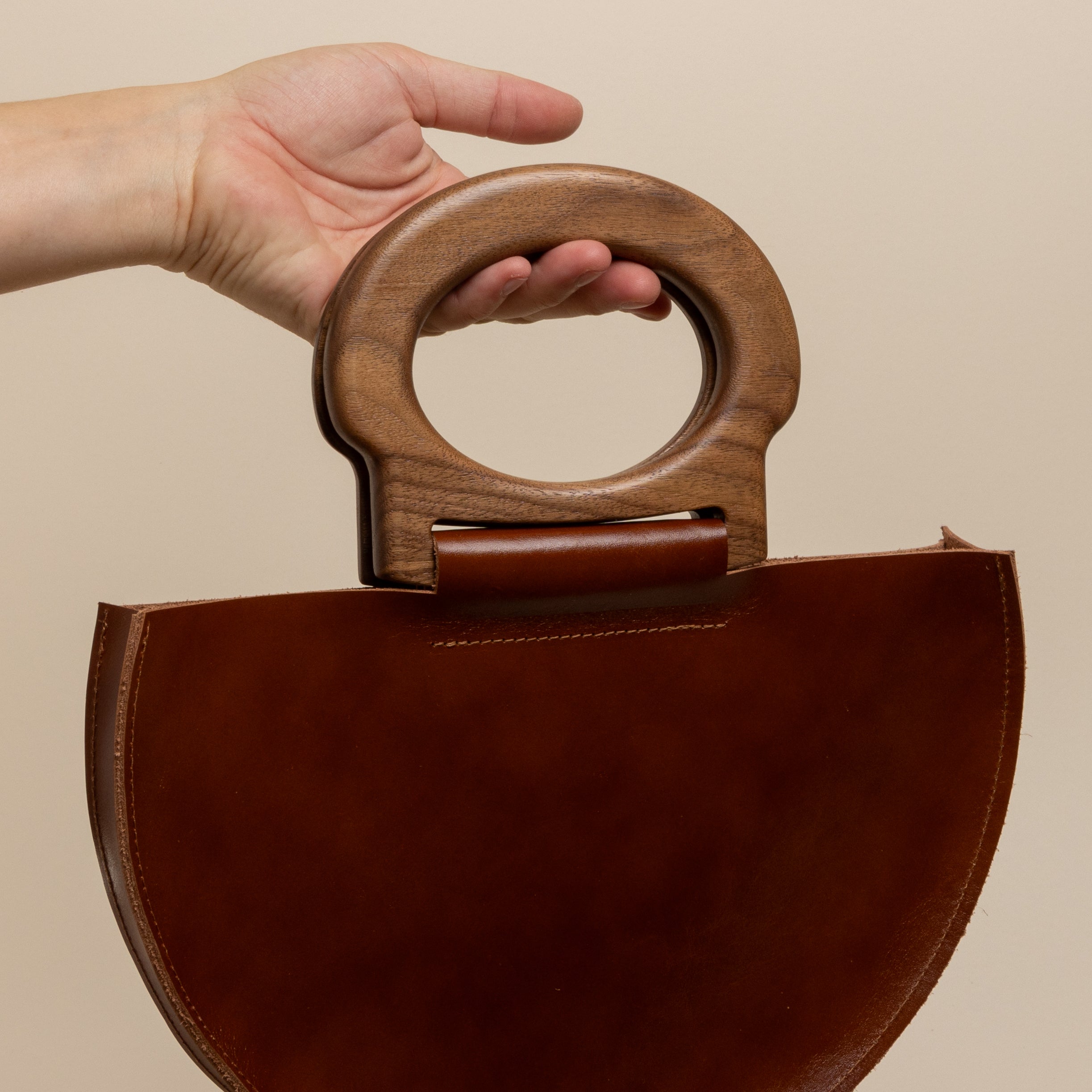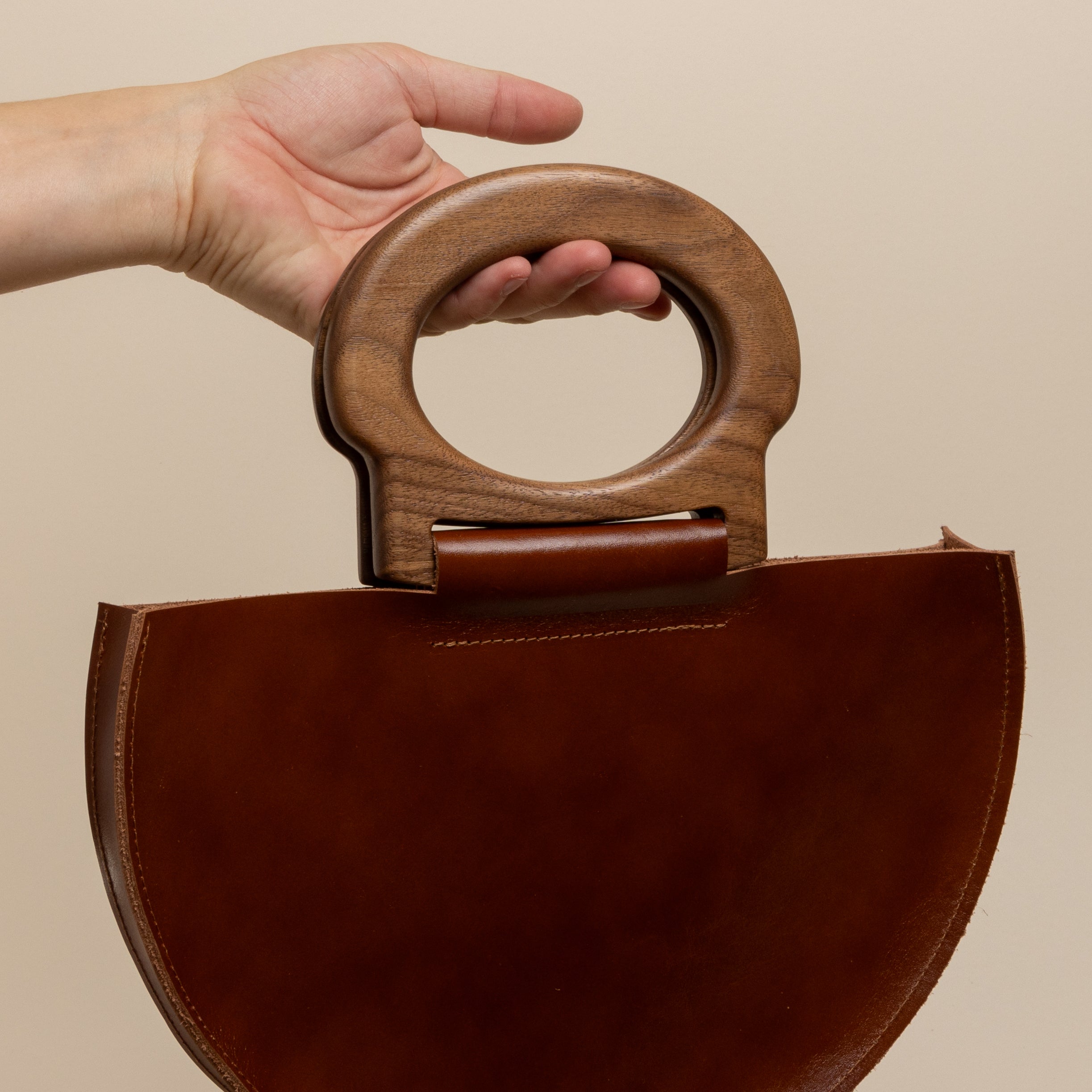 Mahogany/Walnut Crescent Woodie
Meet your favorite new accessory & wardrobe essential!
This bag is so special. I wanted to create a leather bag that incorporated a wooden handle. With a general idea in mind, Colin, a local skilled woodworker, helped me nail down the size & measurements to bring this to life and fit freely on the wrist. It was important to have one's hand fit comfortably through the handle. 
handcrafted leather crescent with wooden handles
walnut handles designed and handmade in Cincinnati
mahogany leather with tonal stitching
roughly 12" across, 13" top to bottom, 2.75" handle opening
minimal interior- no lining, fits the Caro, Pouch, Essential Pouch and Slouchie easily.

Wrist fits and swings easily in this statement piece.