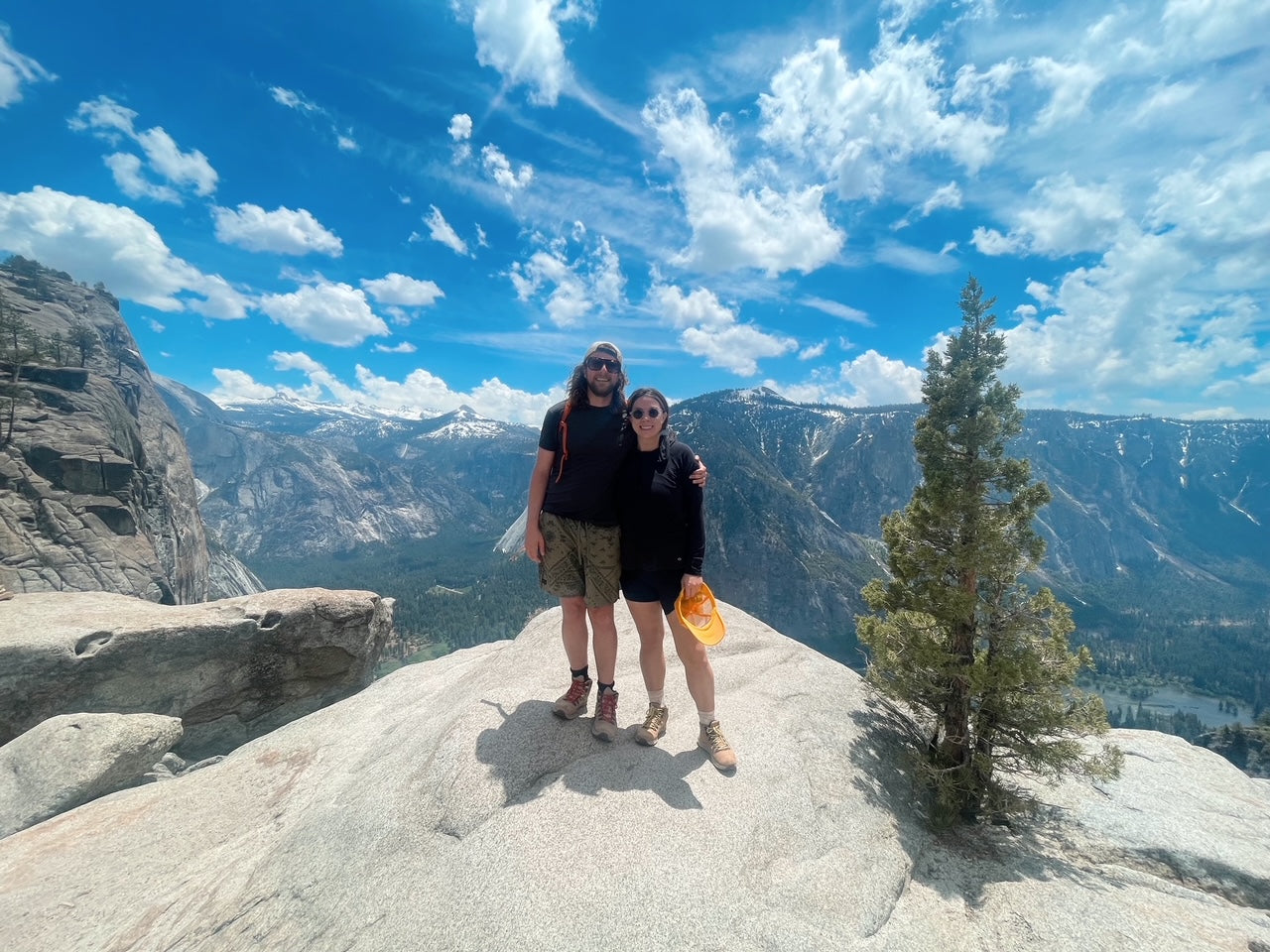 My husband Teddy and I took a week long vacation in California to visit some family and explore as much as we could! We started in San Francisco, visiting Teddy's twin sister and family. We walked, bussed, trained, and cable-carred on a beautiful sunny day. We started with some breakfast sandwiches and coffee at Tartine and ended with some local takeout.
We then drove up to Yosemite National Park (which has been a bucket list for us!), stayed at a lovely lodge and did a couple intense hikes. The waterfalls were in full force since the winter and spring were heavy with rain and snow. It was STUNNING and so glad we made the trip. 
Our final adventure in California was driving up to Napa to visit my cousin and drink some wine! We had an incredibly lovely tasting at Scribe Winery and the Veg Tan Crescent Woodie fit right in :) It was so beautiful there, i wanted to move in or at least try to recreate at my house. After a very quick 24 hours we headed back to SF for one more night. 
I hope you all take some time to adventure this summer, it's the spice of life.